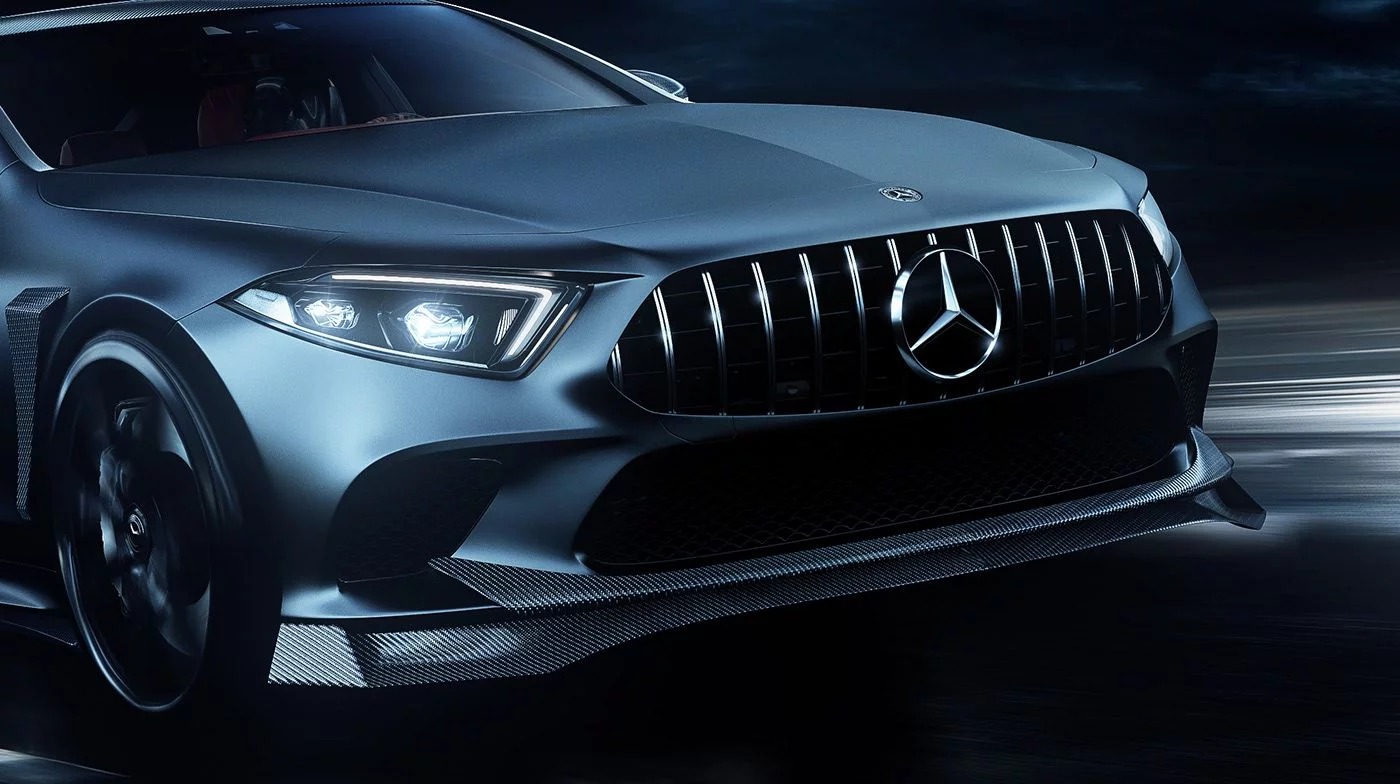 Debut of the 4-door AMG GT took place at this year's Geneva Auto Show which resulted in the possibility of a CLS63 being removed. The Mercedes-Benz CLS range now only has to make do with an 'entry-level' AMG derivative called the '53' which doesn't accurately qualify to be part of the high-performance gang in the company's Affalterbach-based department. But thanks to digital artist Yuliyan Dochev, we can see how a full-on AMG CLS would look like with the new AMG-exclusive design language.
We have seen on new and upcoming Mercedes-AMG products the new design language that features the Panamericana grille which is exclusive to the company's high-performance models. Sadly, because the new CLS will not have a full-on AMG version, it will not wear a full AMG uniform. But Dochev's renders, showing a Mercedes CLS with the Panamericana grille, may be consolation.
Apart from the AMG-exclusive grille, the CLS "AMG" pictured here features a front apron, fender add-ons, extended side skirts, diffuser, and a boot lid spoiler. Judging from the renders, the kit is all carbon-fibre.
From a design perspective alone, the CLS looks like it would make an adequate rival to the Audi RS7 and BMW's new M8 in Gran Coupe form. How it would perform with Mercedes-AMG's 4.0-litre biturbo V8 unfortunately remains a mystery.
Funny enough, Dochev, using words such as "approved version" and "production time", describes this CLS as a customer project. Could this mean that these renders may be of a one-off CLS63 assigned by a customer?