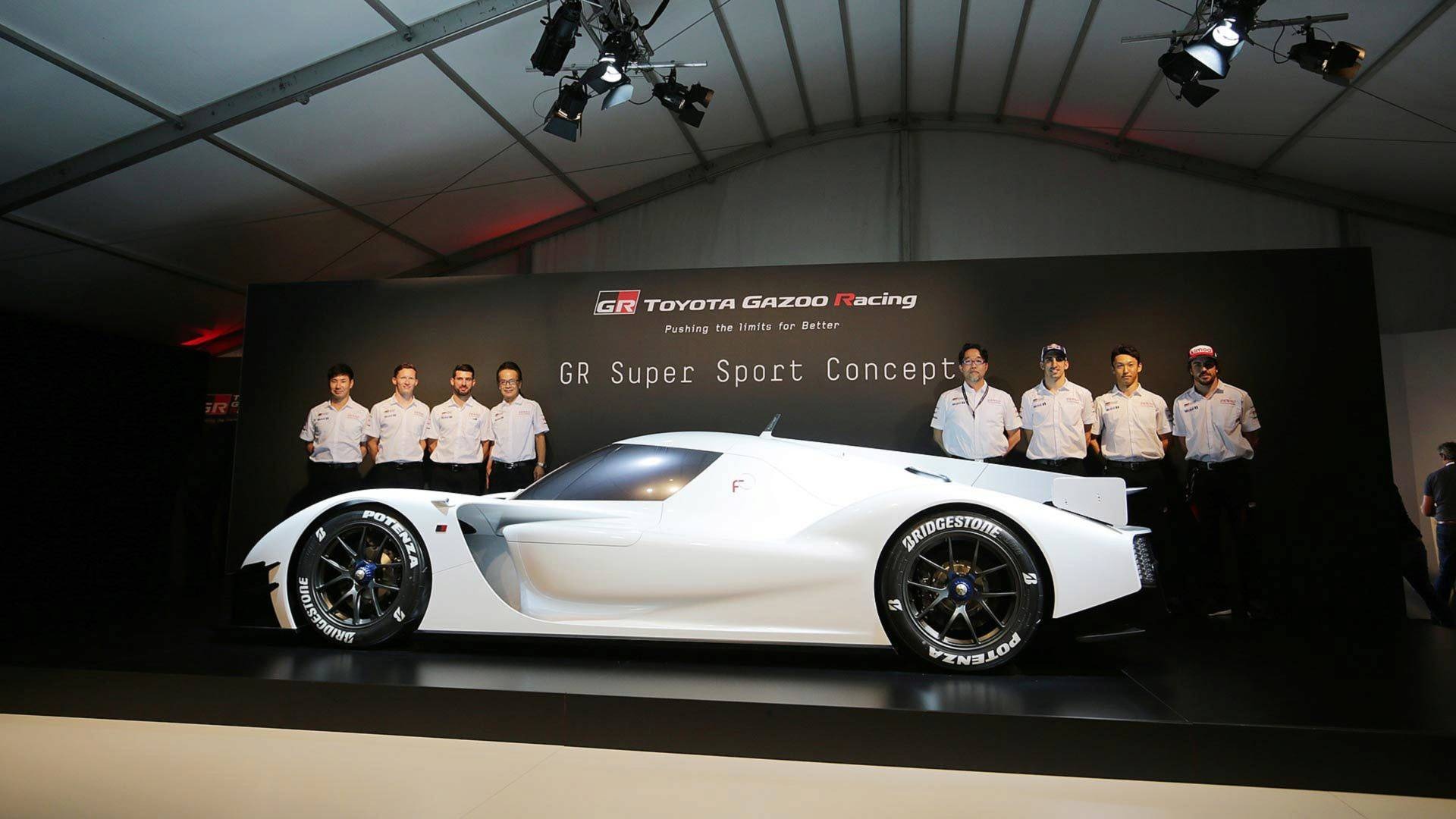 While we're still not over the promise of a new Supra, Toyota announced plans of producing a 986 hp (735 kW) hypercar. It comes from the company's motorsport division – Toyota Gazoo Racing squad and it may still be a concept called the GR Super Sport but the team will exercise their endurance racing skills to build what is effectively a Le Mans race car with a number plate.
According to Toyota Gazoo Racing president Shigeki Tomoyama, the team embarked on the project to as further contribution to the WEC, following the TS050's impact. Tomoyama also says that the company wants to offer this kind of technology to customers, giving them a chance to experience the machine by getting a taste of its "astonishing power and driving performance."
The Gazoo Racing team will use technology borrowed from the TS050 hybrid racer. This means that the Super Sport will use the Toyota Hybrid System as well as a 2.4-litre twin-turbo V6 engine to produce a combined power output of 986 hp (735 kW).
Looking at these photos, it appears as though the Japanese hypercar makes moderate use of carbon-fibre. The pictures also suggest that if you were to strip the machine of its low-slung body you will find that it consists of a carbon-fibre monocoque. The GR Super Sport also appears to be using rear cameras rather than mirrors which is legal in Japan, although it might have to adapt to standards of the rest of the world and use conventional rear-view mirrors when it goes into production.
The Japanese carmaker did not announce when their new hypercar would arrive. Fortunately however, they have stated that the GR Super Sport is already under development, with the concept on display at this year's 24 Hours of Le Mans.