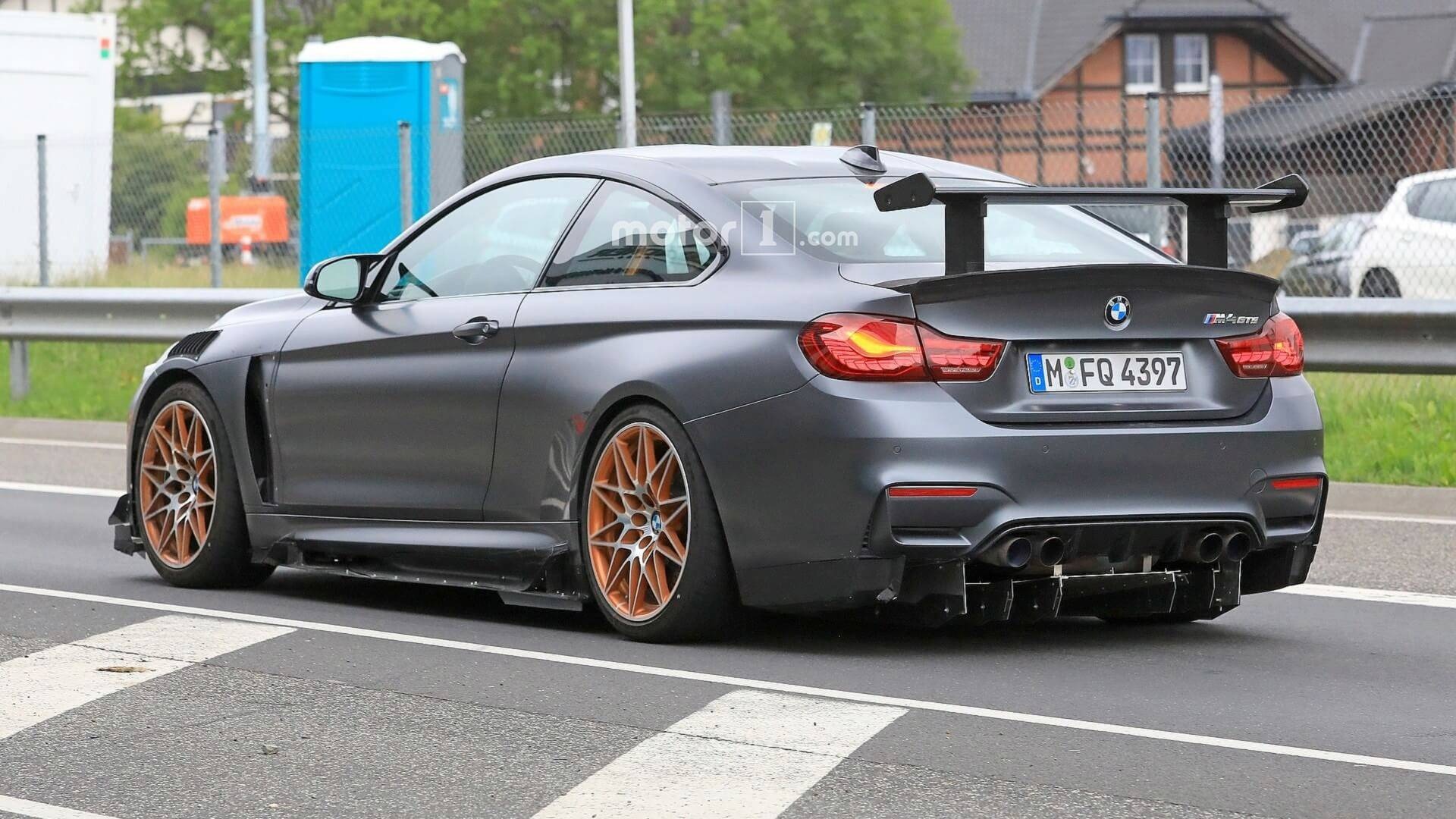 The track focused BMW M4 GTS was revealed back in 2015 believe it or not but now spy photographers have recently captured what looks like an even more hardcore M4 GTS prototype testing in Germany.
Taking a look at the shots this seems to be taking the aero agenda to a whole new level which could mean they are developing a possible swansong for the F82 M4?
This M4 GTS prototype is sporting a prominent front splitter, canards, beefier side skirts, and a reworked rear diffuser. That's not all as the test vehicle is fitted with vented front fenders with massive air outlets behind the front wheels where it looks as if something is missing from the body.
Could it be the return of the CSL badge? It is probably too early to tell but we will not be surprised if this model packs more punch than the 500 hp (368 kW) M4 GTS.