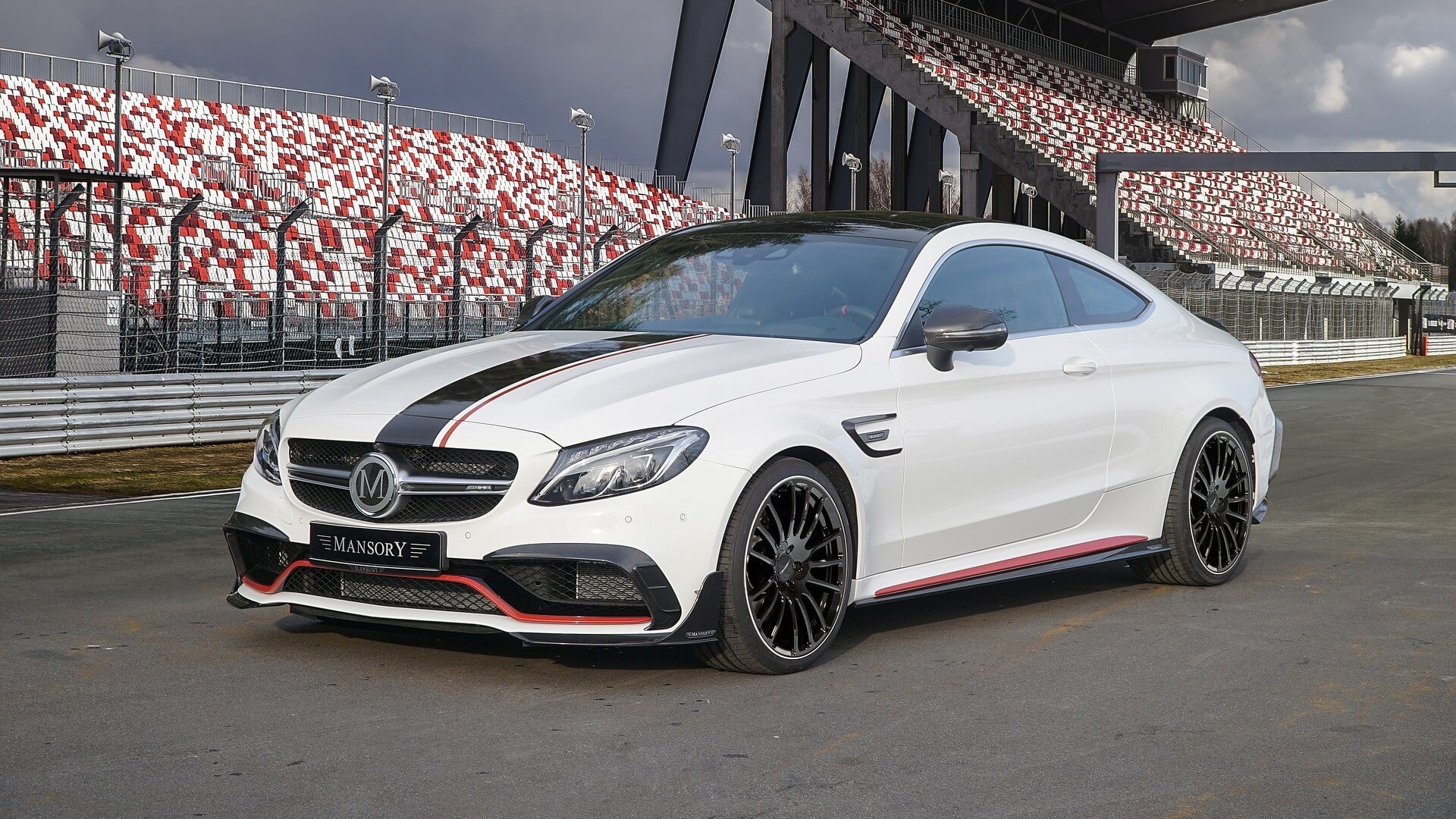 Mercedes-AMG's are the kind of cars well known for being awfully quick, loud and in most cases, quite smoky as well. Any normal human being can imagine then that the last thing any AMG needs is more power. Luckily however, the engineers at Mansory are not what you would call normal, and so they have gone and made the Mercedes-Benz C63 AMG even more furious.
The first thing to note is that Mansory has installed an additional ECU, a new sports exhaust system, and got rid of the speed limiter. The 4.0-litre biturbo V8 now produces 650 hp (485 kW) and 850 Nm that propels the C63 up to a new top speed of 310 km/h.
As per usual Mansory standards, the car also had to look the part. The stock C63 Coupe doesn't look like anything that can be easily pushed around and for this reason, I suppose the task of making a C63 look even more menacing without stripping it off its dignity, can't be an easy one. But judging from the pictures featured in this article, it seems the tuner has pulled it off. The car still carries its blend of classy and sporty like a C63 should, but will still announce itself as "not your regular C63".
What I find most impressive about this particular project is that Mansory didn't go as wild as you would expect it to. A 30 mm lower ride height, upgraded front lip and splitter, new side skirts, a roof and boot spoiler, as well as some carbon fibre bits such as mirror housings and rear diffuser housing the new stainless steel pipes have done the trick.
The Mansory C63 also has several wheel designs prepared for it, including the ultra-light 20-inch M5 forged wheel wrapped in 225/35 R20 high performance tyres at the front which are 225/30 R20 at the back.
Predictably, the interior has also been wakened. Mansory offers a host of interior trims including leather, Alcantara, wood, and of course carbon fibre or piano finish. The pedals are aluminium, the door sills illuminated and the floor mats are embroidered as well.
We've seen a number of Mansory products were designers seemed to have consumed some strong substances during their meetings which resulted in cars that were more preferable in stock condition. But this C63 is nothing like that; one could even say that it's a bit subdued. It still has a Mansory flavour, but is not desperately attention seeking.