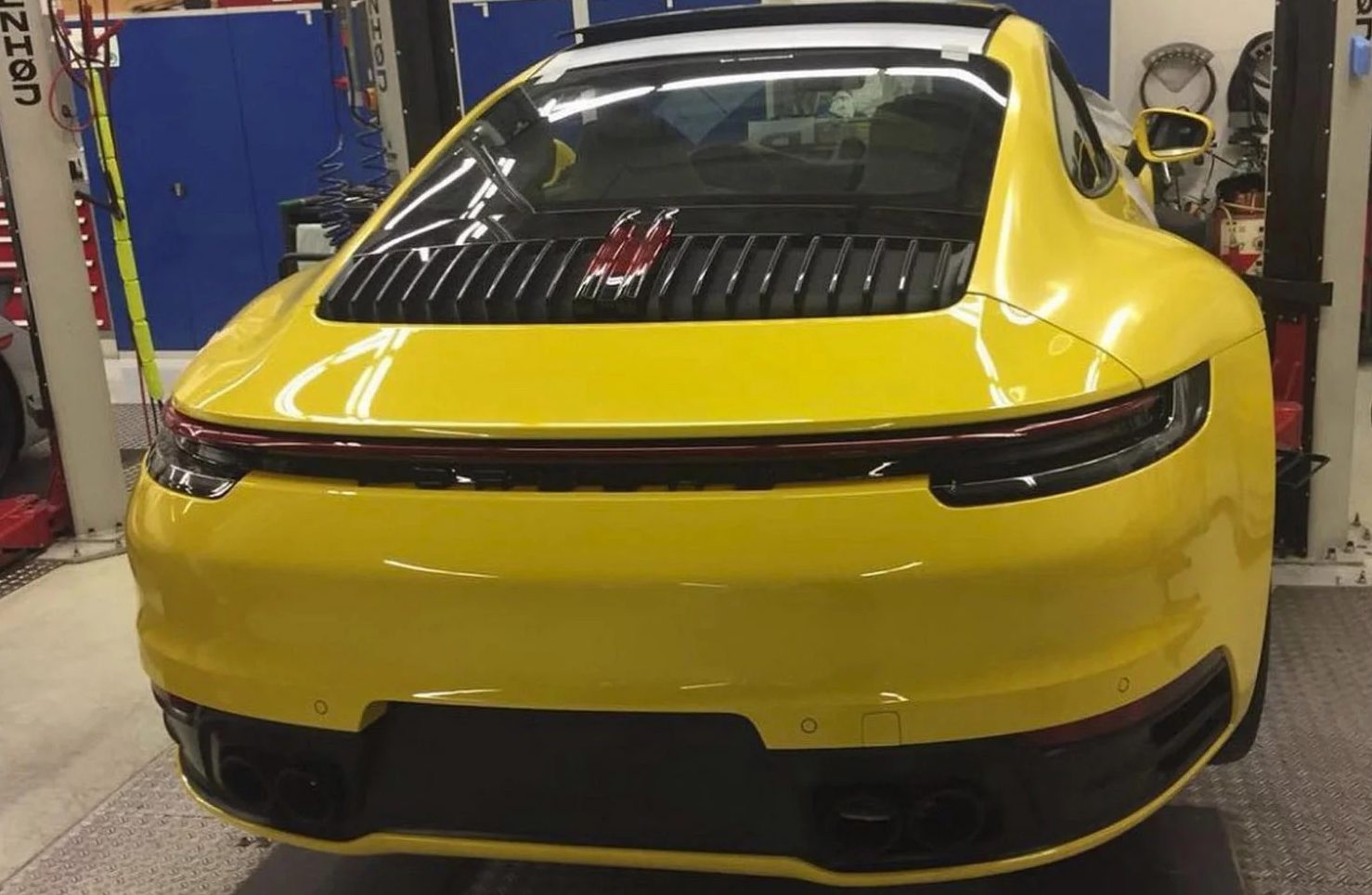 The all-new eighth-gen Porsche 911 is less than half a year away from it's reveal and a new report seems to shed more light on the iconic German sports car.
We are expecting it to make it's public debut at the Los Angeles Motor Show in November this year and by the sounds of things, the 992 generation 911 will set new standards in terms of performance and technology.
The biggest most notable change from the 991 generation is the adoption of a brand new scalable architecture, which is said that it will be shared with the next-gen Lamborghini Huracan. The report from Autocar reports that the new platform is made out of a range of interchangeable modules, allowing the three VW Group sports cars to use it and despite their obvious differences in the engine mounting department.
New structure will use more aluminum along with hot-formed high-strength steel in varying thicknesses within the floor, making it stronger and stiffer.
Engine will be positioned inboard, offering the best weight distribution in 911's long history.
Carrera and Carrera S models will kick things off with the 3.0-litre flat-six turbocharged unit from current model but with a number of changes to improve performance and efficiency.
Base Carrera models are reportedly going to gain up to 20 hp (15 kW), for a total of 390 hp (290 kW)
Carrera S will likely make up to 450 hp (335 kW), a 30 hp (22 kW) increase over today's 911.
Both versions will be rear-driven as standard, and offered with either the existing seven-speed manual or the seven-speed dual-clutch automatic transmission.
Not known at this stage if GT3 version will be naturally aspirated (unlikely).
Turbo S variant could pack as much as 600 hp (447 kW) with an updated four-wheel drive system.
Lastly we cannot forget about the first ever plug-in hybrid version 911 which will join this generation but don't expect it to show up until closer to the mid-life facelift of the series. It is said that the PHEV powertrain will combine the turbo 3.0-litre flat-six engine with an electric motor and a 11kWh battery pack for a combined 500 hp (373 kW).