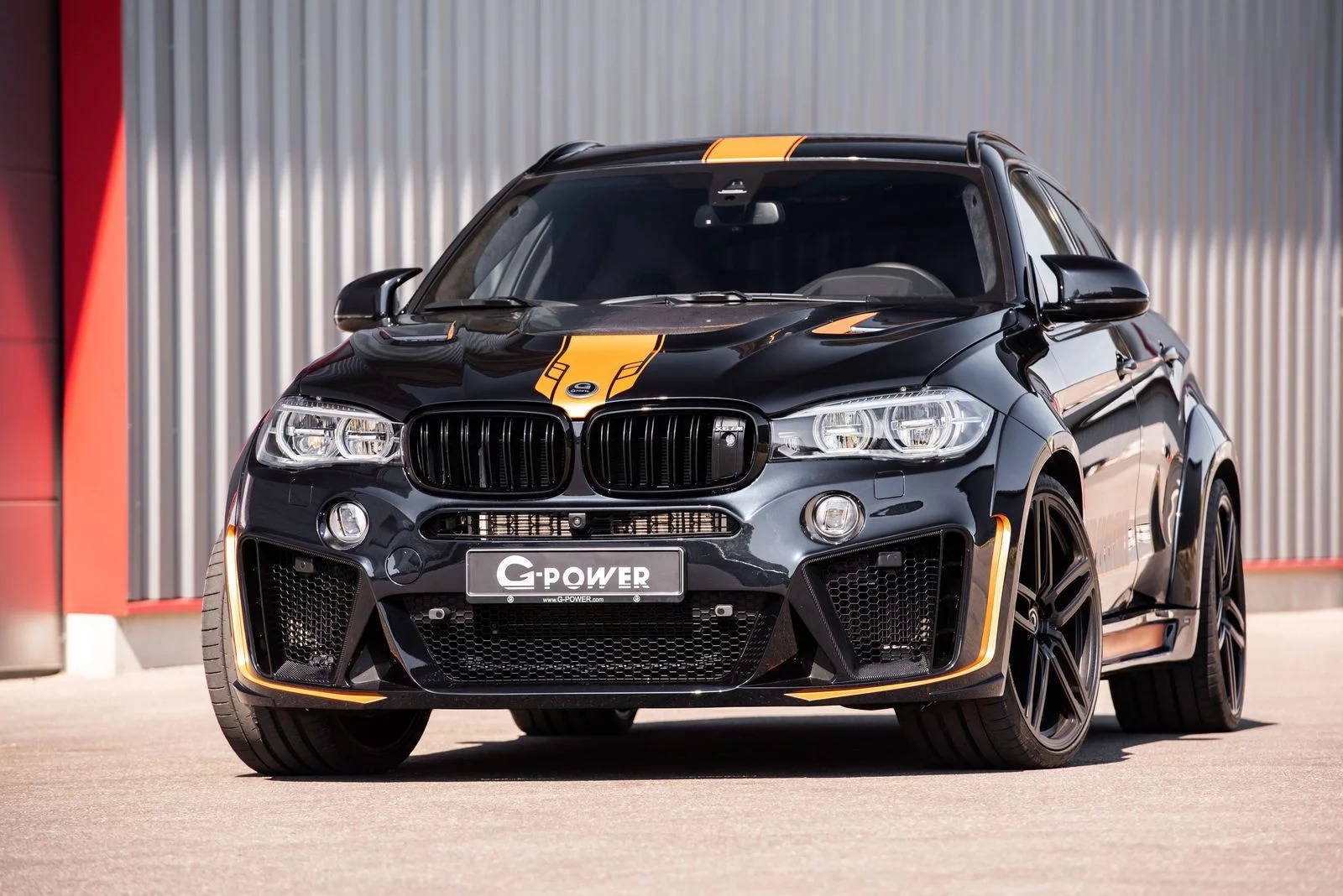 When you hear the letters "S-U-V" it's not often words like "sporty" and "fast" spring to mind. In fact, a more conventional perception of an SUV is a heavy, soft, and slow people carrier. However, that notion is progressively heading to the opposite direction thanks to manufacturers such as Lamborghini and bringing sporty SUVs to the market. And when we talk about sporty SUVs, the BMW X6 M is no exception. But a German tuning company closely associated with BMW called G-Power, have made it even sportier.
With 567 hp from a 4.4-litre twin-turbo V8 and a suspension tuned by BMW's M division, it is not hard to believe that the BMW X6 M is one of the sportiest SUVs you can buy. But it seems engineers from G-Power were not convinced – not only have they added more power and speed to the X6 but they've also revised the suspension for a lower ride height and better handling, and they've made the coupe-SUV even fatter.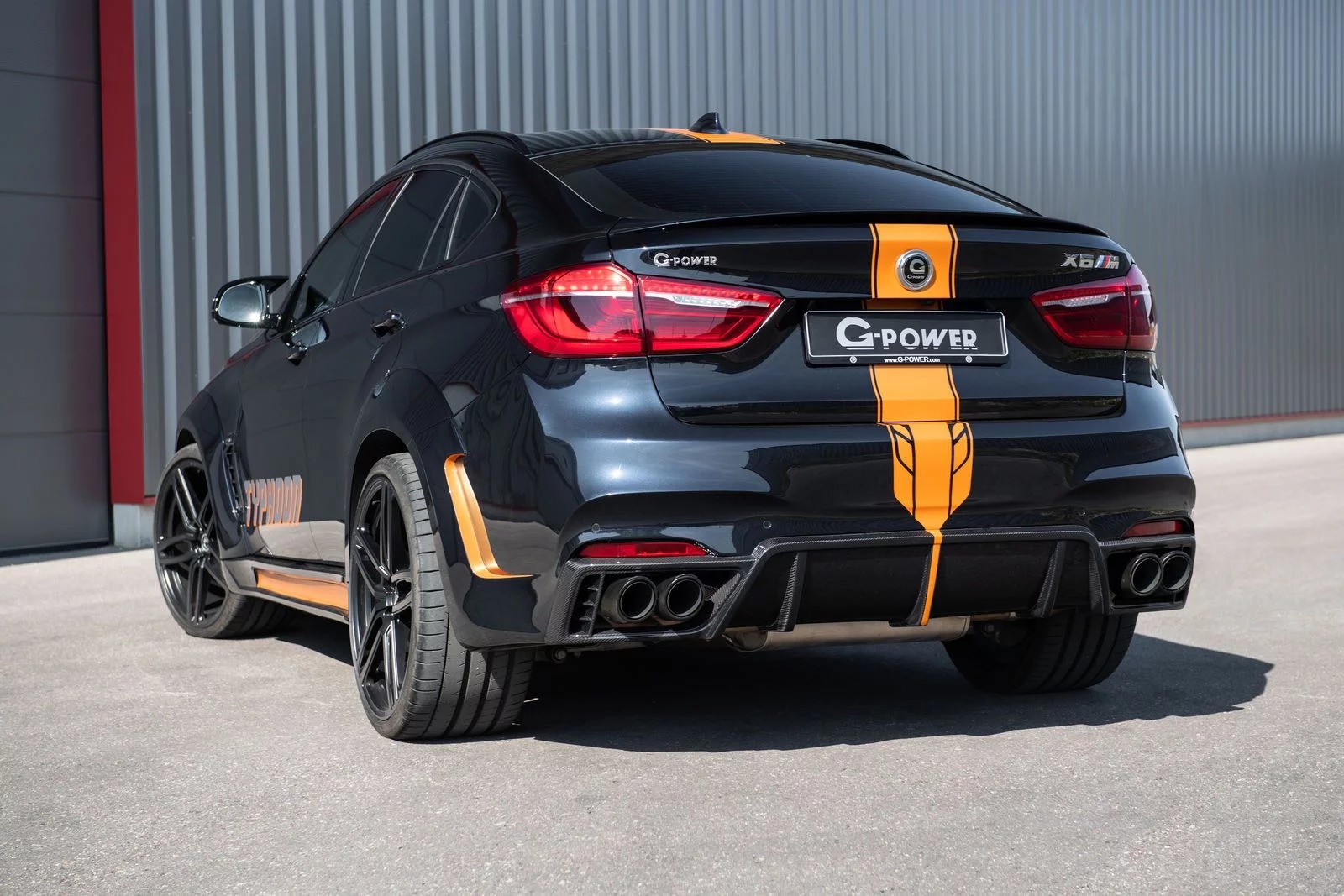 The project is called a Typhoon conversion and straight away you can spot the X6 M with wider fenders, a custom front bumper with larger intakes, side rocker panels. Move to the back of the car and you will find that the rear bumper is also new, as is the upgraded exhaust with four carbon-coated tailpipes. If you're willing to pay the price, there is also an optional carbon fibre diffuser and a Venturi bonnet that improves aerodynamics and exposes the engine to more air.
The engine would do with some ventilation as it features upgraded turbochargers and software, the V-Max speed limiter is also done away with, while there are also custom downpipes. These upgrades have resulted in a power output of 740 hp (551 kW) while torque is just 20 Nm shy of 1000 Nm. G-Power says that the X6 M Typhoon burns up the quarter mile in just 11.5 seconds. Beyond the quarter mile mark, this SUV is capable of exceeding 300 km/h.
This X6 is unmistakeably kitted for straight line performance but thanks to individually height-adjustable GX6M-RS coilovers lowering the ride height by up to 40 mm at the front and 30 mm at the rear, the SUV is also said to have decent cornering capabilities.
With a lowered ride-height, wider fenders, beefier front and rear bumpers and a set of Jet Black five double spoke Hurricane RR alloy wheels, the X6 M Typhoon is set to make the already angry-looking regular X6 M look like a harmless puppy.