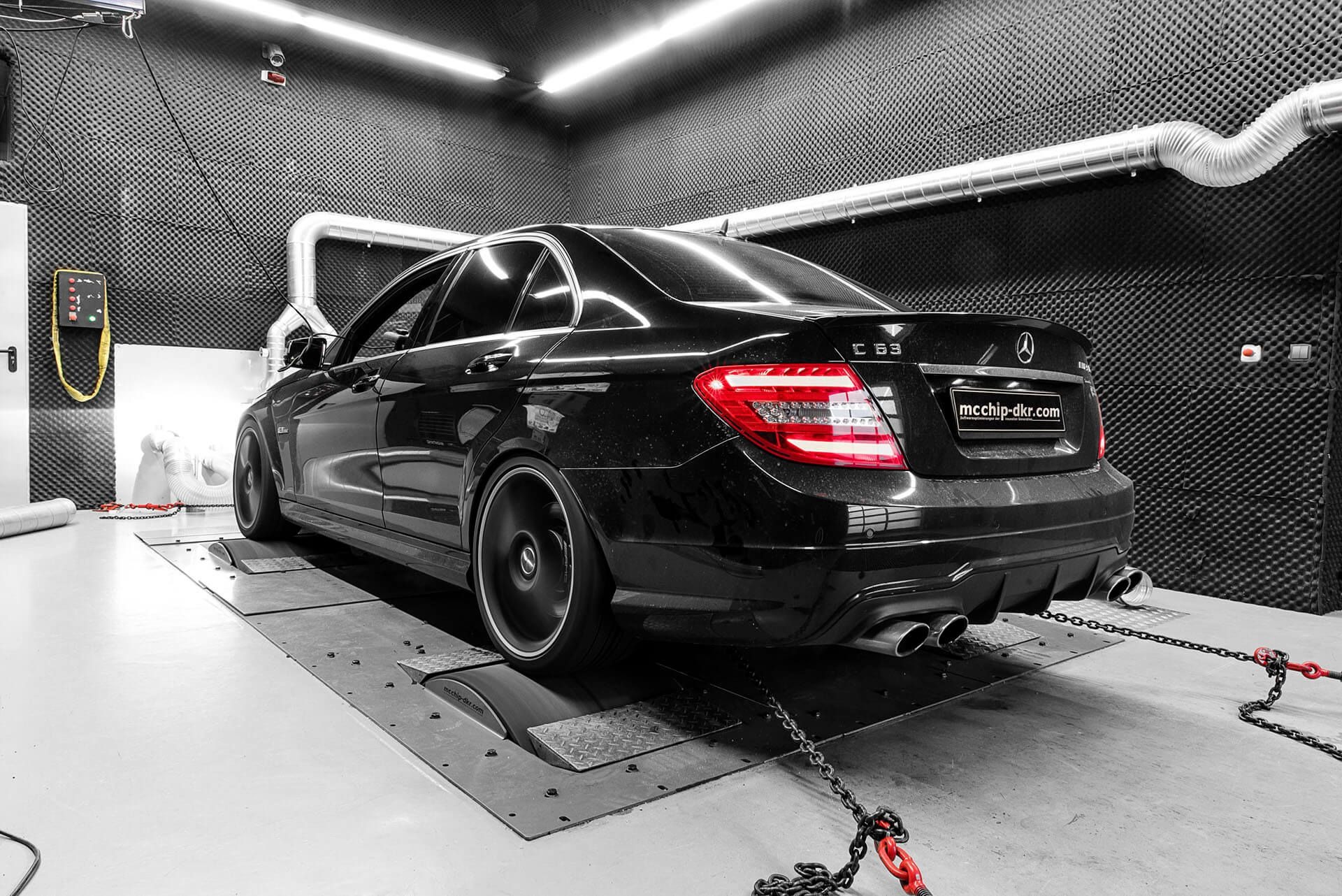 The previous generation Mercedes-Benz C63 AMG is a very well loved car because of the stunning V8 sound it produces but it turns out it also packs huge tuning potential.
mcchip-dkr's very own C63 has received their most potent tuning offering which results in an astounding 818 hp (610 kW) and 820 Nm of torque.
This makes it 368 hp (274 kW) and 220 Nm of torque more potent than the stock model, achieved with a supercharger kit, a high-end exhaust system and some other bits and pieces.
These upgrades allow you to hit 320 km/h in your aging AMG but it will also sting your wallet to the tune of $109,452. Just to put that into perspective, that is more than what the new Mercedes-AMG CLS53 4Matic+ costs in Germany.
Before you ask this does not include the base car so yes you will be paying approximately R1.3 million to tune your naturally-aspirated V8.