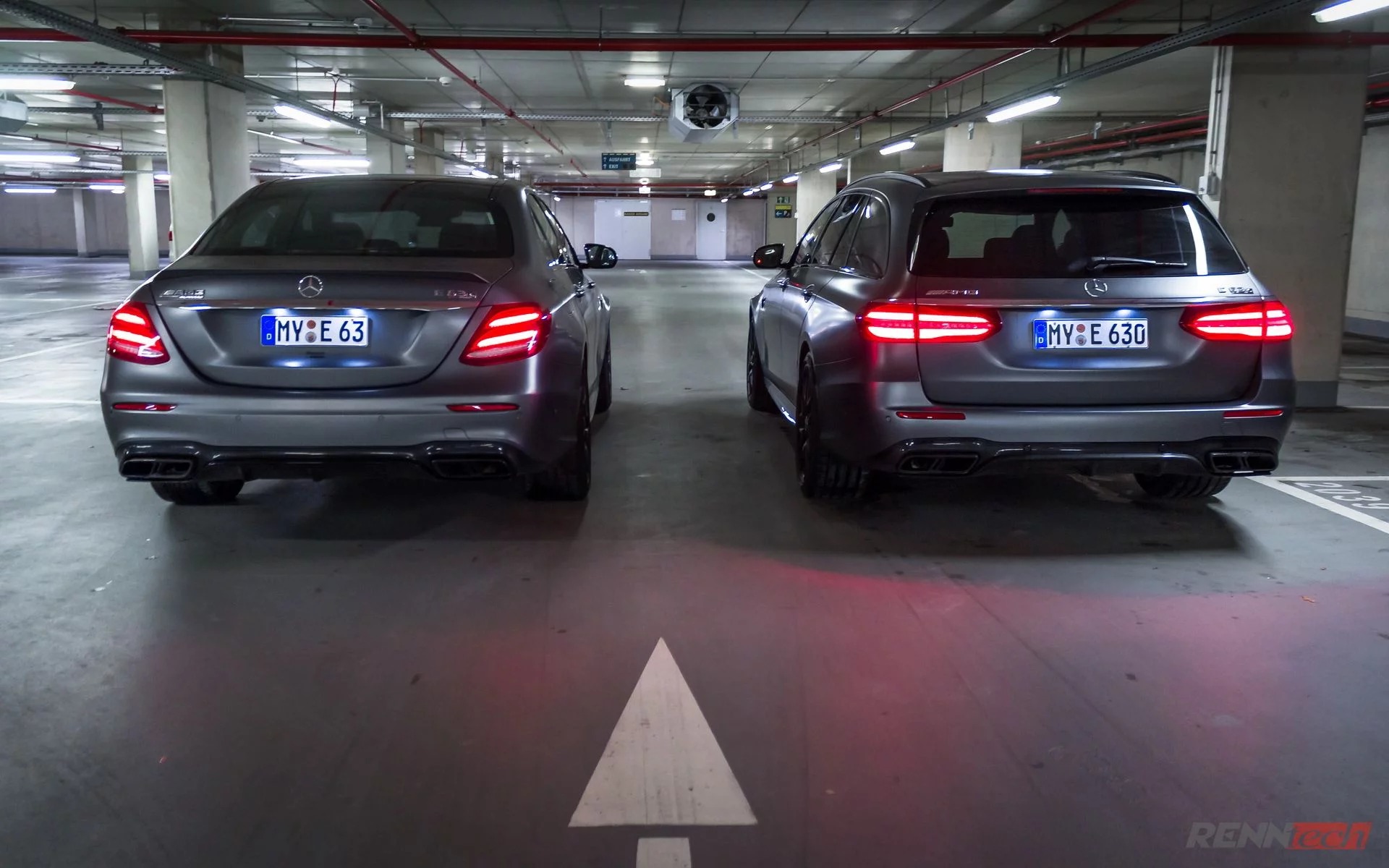 Both the Mercedes E63 AMG and its slightly more potent twin brother the E63 S AMG are two machines that hold high chairs in the AMG council as they represent the nature of the AMG department: powerful, loud and very fast. Now, a German tuner by the name of RENNtech has a performance package for both models that aims to further improve them without ruining them.
From the factory, both the E63 and E63 S produce a grumpy muscle car-like noise and sound like they're trying to rip the tarmac apart when in Sport and Sport+ modes, the two Mercedes-AMG products also produce around 563 hp (420 kW) and 603 hp (450 kW) respectively. For more power and noise, RENNtech introduces a performance package for them called the R800.
Thanks to a BMC air filter, BOV adapters, a fuel system upgrade as well as an upgraded turbo tech, the R800 performance package equips both the E63 and E63 S with a jump to 800 PS (789 hp/588 kW). Also, while both models currently produce torque figures of 750 Nm and 850 Nm respectively, the R800 performance package pushes them to a limited 1,050 Nm.
Also available with the R800 package are optional ceramic-coated downpipes which make an additional 20 hp (15 kW) while the V8 rumble sounds even dirtier in Sport and Sport+ modes. Another highlight of this setup is that you could always switch to Comfort as the noise levels remain pretty much the same as in the stock versions if the angry mode starts to get a bit too much.
RENNtech's performance upgrades have pushed the E63 S to be the fastest W213 E-Class on a quarter mile as it now covers the drag strip in just 10.43 seconds with a trap speed of 214 km/h. the RENNtech E63 S beats last year's record of 10.68 seconds set by a 762 hp (568 kW) E63 S which featured only an ECU upgrade.
The R800 performance package will set you back around €12,000. But with options such as a Vmax increase, TUV approval as well as an engine and powertrain warranty of up to 3 years/100,000 km the asking price jumps to around €15,000.