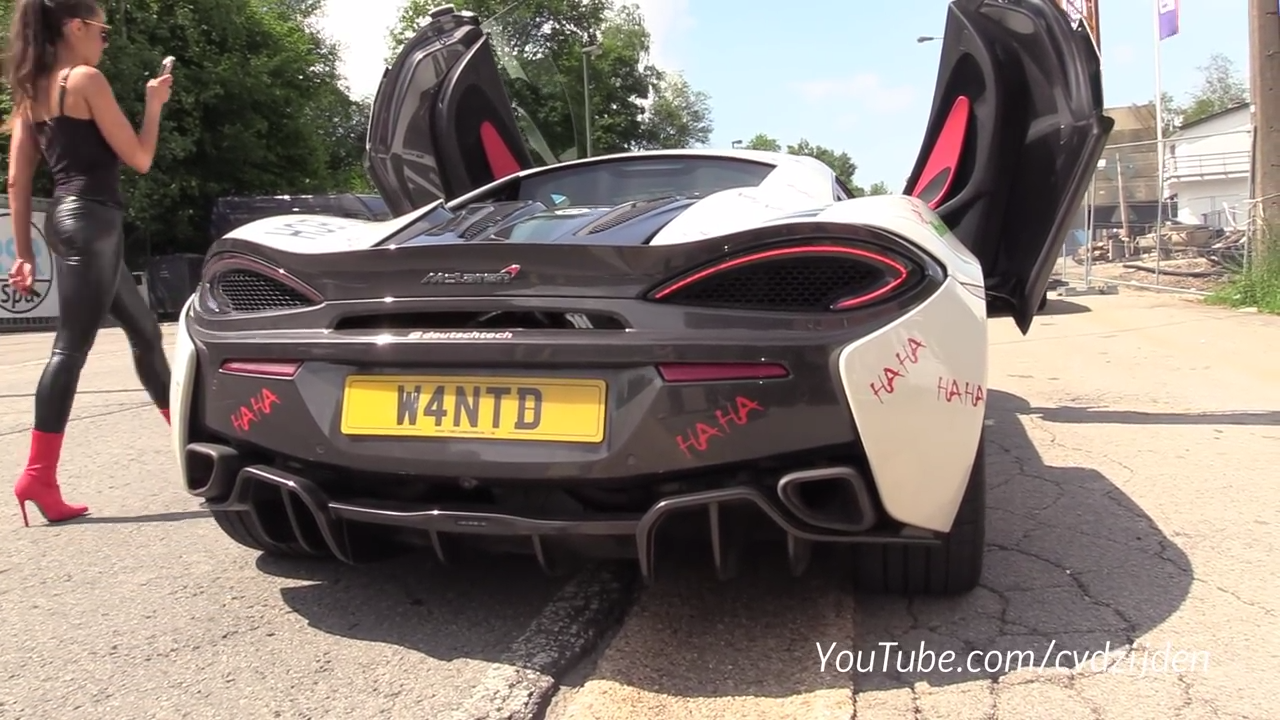 The McLaren 570S is considered their baby supercar but since it packs 562 hp (419 kW) in stock form, it is certainly not slouch.
Most owners would feel that this is enough in the performance department but this owner is not one of those as his 'baby' McLaren packs more punch than a 720S. Not much more but with 711 hp (530kW) it is a tad more.
To make it even more aggressive, it has been fitted with straight pipes which finally gives the twin-turbo V8 some character.
Completed with a Joker wrap, this is one very unique 570S so push play and enjoy the brutal revs from the 3.8-litre V8.