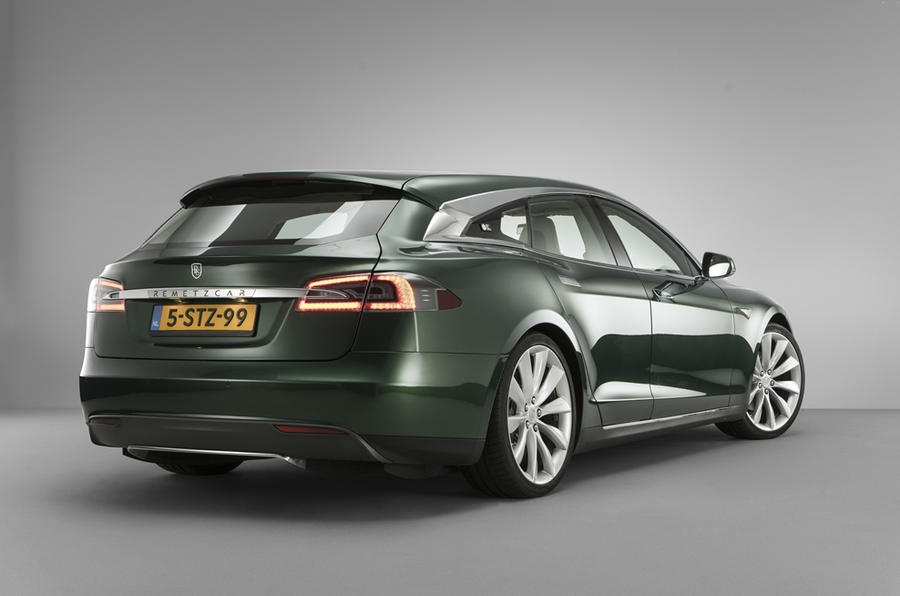 A new Tesla Model S Shooting Brake has been revealed which is not from the Tesla factory in the US of A but rather from a London-based design company, Niels van Roij Design.
The car is due to be produced by RemetzCar at its coachbuilding facility just outside Amsterdam with a planned 20 unit production run.
As you can see it features a stretched roofline to give it more of an estate-style rear end and a bigger boot capacity. The car's tailgate is heavily raked and extra chrome trim has been added to the sides of the body.
The interior has also been changed with some new trimmings and badges added.
"The conversion merges seamlessly with the Tesla base vehicle, while clearly communicating through form, design language and materials that this is a tailor-made Shooting Brake," said van Roij of his car. "And of course, we added a completely new sculpted rear end, keeping the shoulders of the car alive, thus ensuring a bold stance."