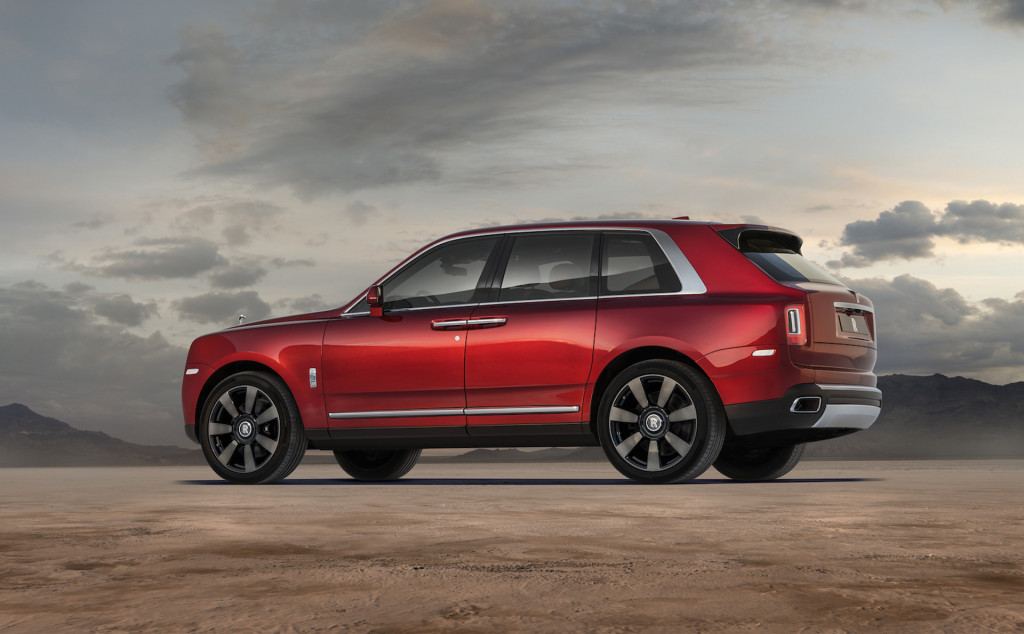 According to the words of Torsten Müller-Ötvös, CEO of Rolls-Royce, the recently launched SUV called the Cullinan has completed the brand's model line up. This means that we shouldn't expect any new products from the luxury carmaker as five models currently under production are a complete puzzle.
With production of the Dawn, Ghost, Phantom, Wraith and now the Cullinan as well, Müller-Ötvös hints that thanks to the Cullinan, being the fifth model line, the marquee's line up is now complete. The CEO also ruled out possibility of Rolls-Royce taking advantage of the booming market of the smaller SUV.
"I'd never say never, never, never, but we don't currently have any plans to expand our model line up any further," said the CEO, adding that Rolls-Royce aims to maintain its reputation of selling special, high-end vehicles to lucky individuals with expensive taste rather than to chase high volume production. Furthermore, Rolls-Royce customers showed little interest in a smaller SUV.
Although this may come as a disappointment to those who were anticipating a small, ultra-luxury SUV, these are good news for the Cullinan as it will have no internal competition. In fact, not only does it boast positive feedback from customers, the SUV's sales have far exceeded projections.
Yes, the Cullinan as an SUV is pretty much on a league of its own (though the Bentley Bentayga begs to differ) for now. But with Aston Martin's plans of dishing out its own particularly luxurious SUV in the future, the Rolls-Royce's days of glory may be numbered. The trouble is though that Aston plans to place its SUV under the Lagonda sub-brand which aims to the dominate the world of EVs while Rolls Royce is still adamant on retaining the V12 for now.