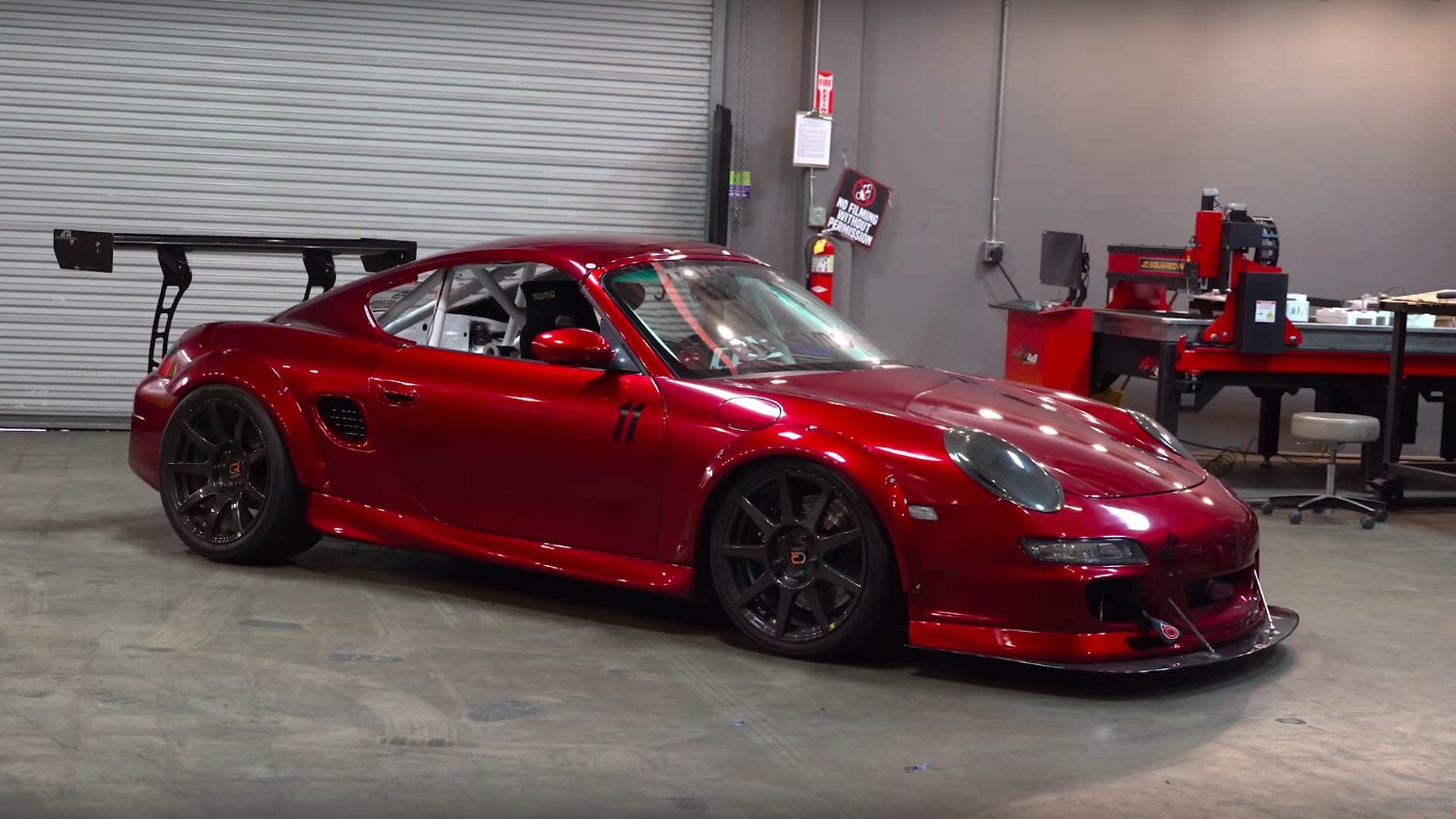 Bisi Ezerioha, founder of a tuning company by the name of Bisimoto Engineering, has showcased some work done on his Porsche 986 Boxster. But this job has entailed more than just a jump in power and a rear spoiler; this special one-off is said to be a product of aftermarket brilliance.
For starters, this Boxster boasts a central driver's seat like a McLaren F1. In fact, the entire cabin seems to have undergone a race-like makeover – it is as bare as a newborn baby. The restructuring was so intense that the car had to be equipped with a rear-view camera that displays on the rear view mirror.
The boxer-six engine not only has two turbochargers breathing air into it while featuring liquid and air intercooling to produce 420 hp (313 kW), it is also equipped with a "To Pass" button which acts as a nitrous as it momentarily boosts the motor by more than 100 horses (75 kW). In full attack, this Boxster fires 526 hp (392 kW) to the rear axle. It will also be more than happy to light up its rear tyres thanks to a "Line Lock" button that allows for insane burnouts if the mood takes you.
Apart from the sheer brute force, Ezerioha's Boxster has also shed a fair bit of weight. Credit for this goes to the use of carbon fibre on some parts of the car, including the wheels – the mid-engine Porsche rides on a set of 19-inch Carbon Revolution wheels that weigh less than 10 kilograms.
Such thorough tuning is not new to Bisimoto Engineering; in 2013, the tuner left the SEMA show astounded after showcasing a Honda Odyssey mommy's van that produced 1,029 hp (767 kW). Hopefully, this piece of information will give you enough excitement to watch the 30-minute video on the center-seat biturbo Porsche Boxster.