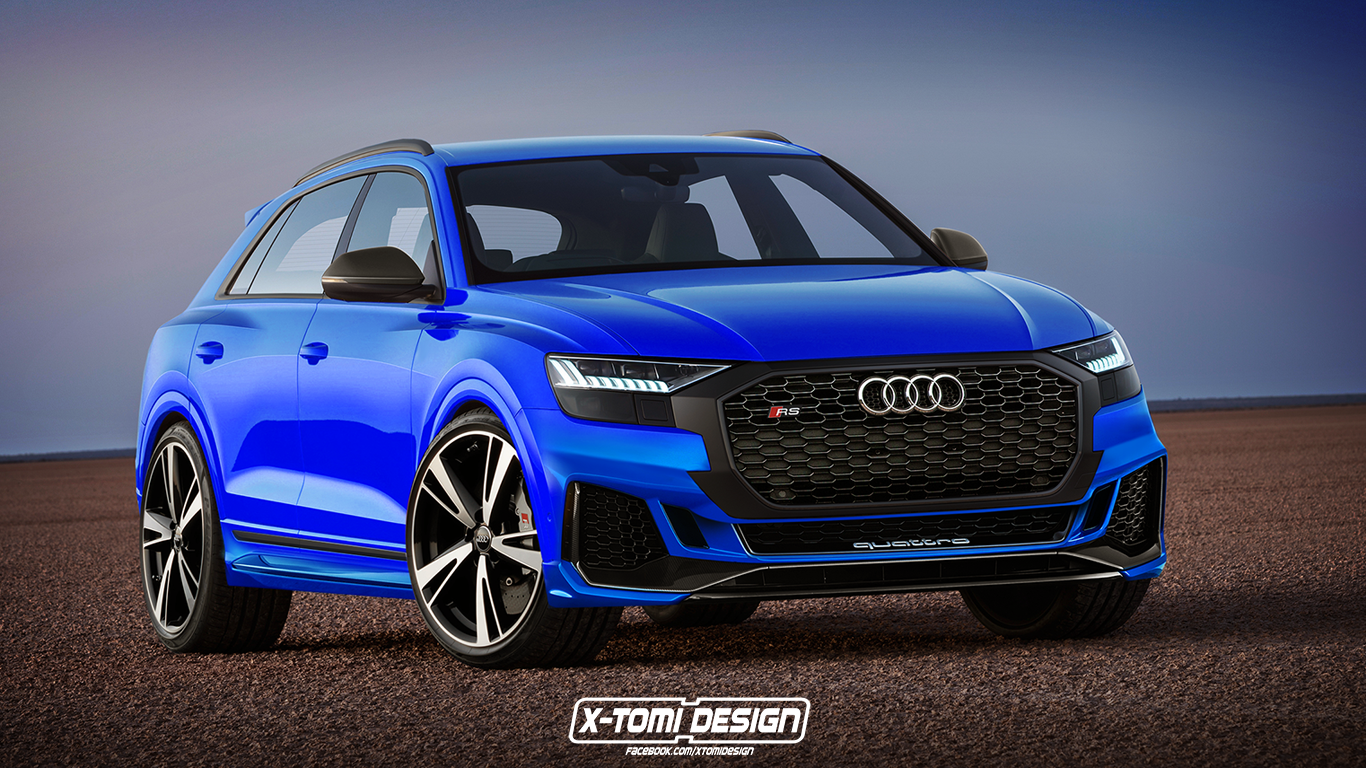 The Audi Q8 is official but here at Zero2Turbo we only really take notice of the RS models from Audi so will we see a RS Q8 range topper from the German manufacturer?
Well we will be getting somewhat of a performance version as an SQ8 has been indirectly confirmed which will pack the 4.0-litre diesel unit like the SQ7,
So far the only SUV to sport the RS badge is that of the RS Q3 but we are expecting a RS Q5 and we really hope the RS Q8 because LOOK AT THIS RENDERING.
If approved for production, the RS Q8 would need at least 600 horsepower to compete with the next BMW X5 M and Mercedes-AMG GLE 63 S. That would put its output somewhere between the Cayenne Turbo and Lamborghini Urus.
Its technology package would include everything Audi can muster: smart anti-roll bars, rear-wheel steering, torque vectoring and launch control. With a total weight of well over 2 tons (SQ7 weighs from 2270 kg), the track won't be its natural environment, but due to lowered suspension, neither will the green trails.