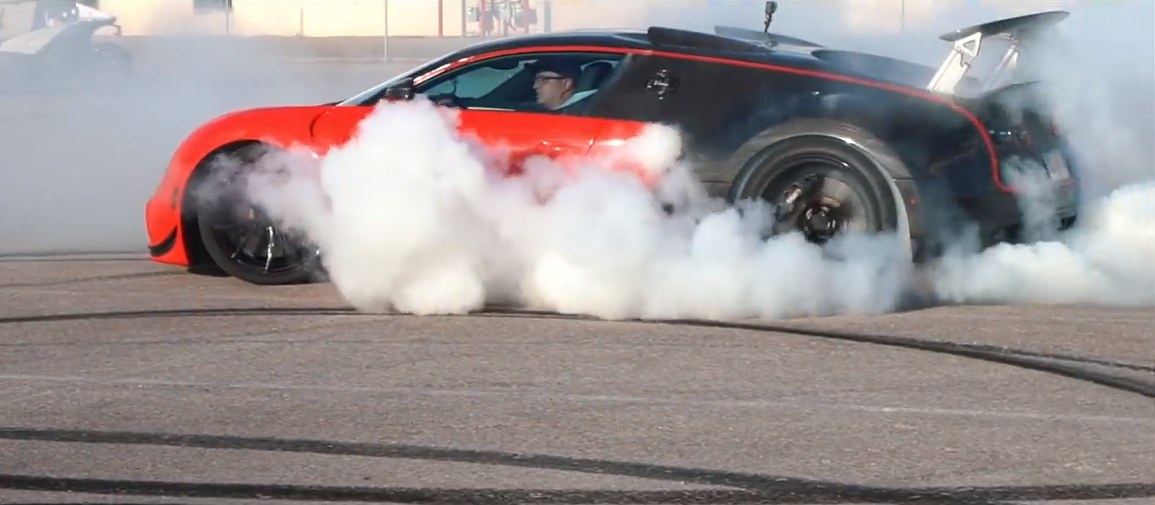 Rear-wheel drive conversions are not uncommon but have you ever heard of someone brave enough (or wealthy enough) to do it to their Bugatti Veyron?
We haven't but Houston Crosta of Royalty Exotic Cars has done just that and disconnected the front driveshaft to make it the world's first rear-wheel drive Veyron.
Sure it looks like a lot of tyre-smoking fun but you can bet anything that the value of the car will disappear faster than the expensive rubber it burns to a crisp.
Fast forward to 12 minutes to watch the entertaining stuff but if you want to learn a little more about the conversion, then watch from the start.