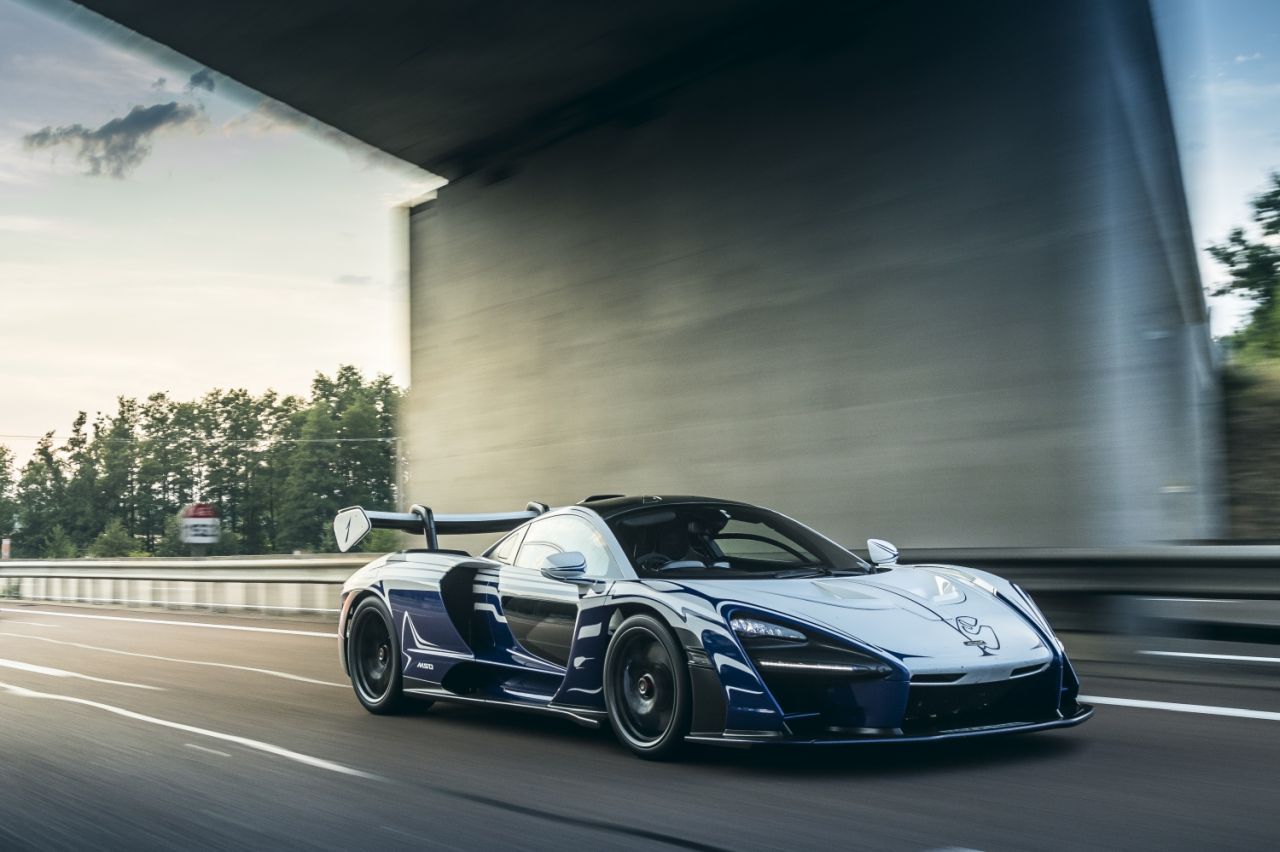 McLaren's new supercar called the Senna was introduced late last year already but the lucky buyers have only started to take delivery of the car recently. In some respects, the car in question has been bought by the luckiest buyer as they have acquired ownership of chassis no. 001 – the very first Senna to roll of the production line.
The honours go to British businessman and car collector David Kyte and although Kyte is not the first buyer to take delivery of their McLaren Senna, being the very first buyer on the list of such a car has some bragging rights attached to it.
Kyte says he was committed to buying a McLaren Senna as soon as he knew about development of the car. The wealthy petrolhead even got to drive the car "long before the name was confirmed" as he said. "Now, with 1,400km covered, I'm delighted to report that as someone who rates driver engagement as crucial to driver enjoyment, the Senna has more than exceeded my expectations," Kyte concluded.
Among the controversial design of the Senna, Kyte's #001 model features a "MSO Aurora Blue" and "MSO Anniversary White" exterior colour combination with the T-Bar and fuel cap finished in Satin Visual Carbon Fibre while brake callipers are finished in Burton Blue, you will also find wheel nuts painted in Volcano Red. It is said that it took in excess of 600 hours for the paintwork alone. The result is a McLaren Senna reminiscent of the Bugatti Veyron L'Or Blanc.
To celebrate delivery of the Senna #001, McLaren had a special ceremony in Woking. This was followed by a McLaren-only convoy to Circuit Paul Ricard in France. Also in the convoy were three other Senna's, a 720S and a 600LT while some individuals worth mentioning were McLaren's COO, Dr. Jens Ludmann, McLaren Ultimate Series Vehicle Line Director Andy Palmer, as well as Bruno Senna, nephew of the late Ayrton Senna.