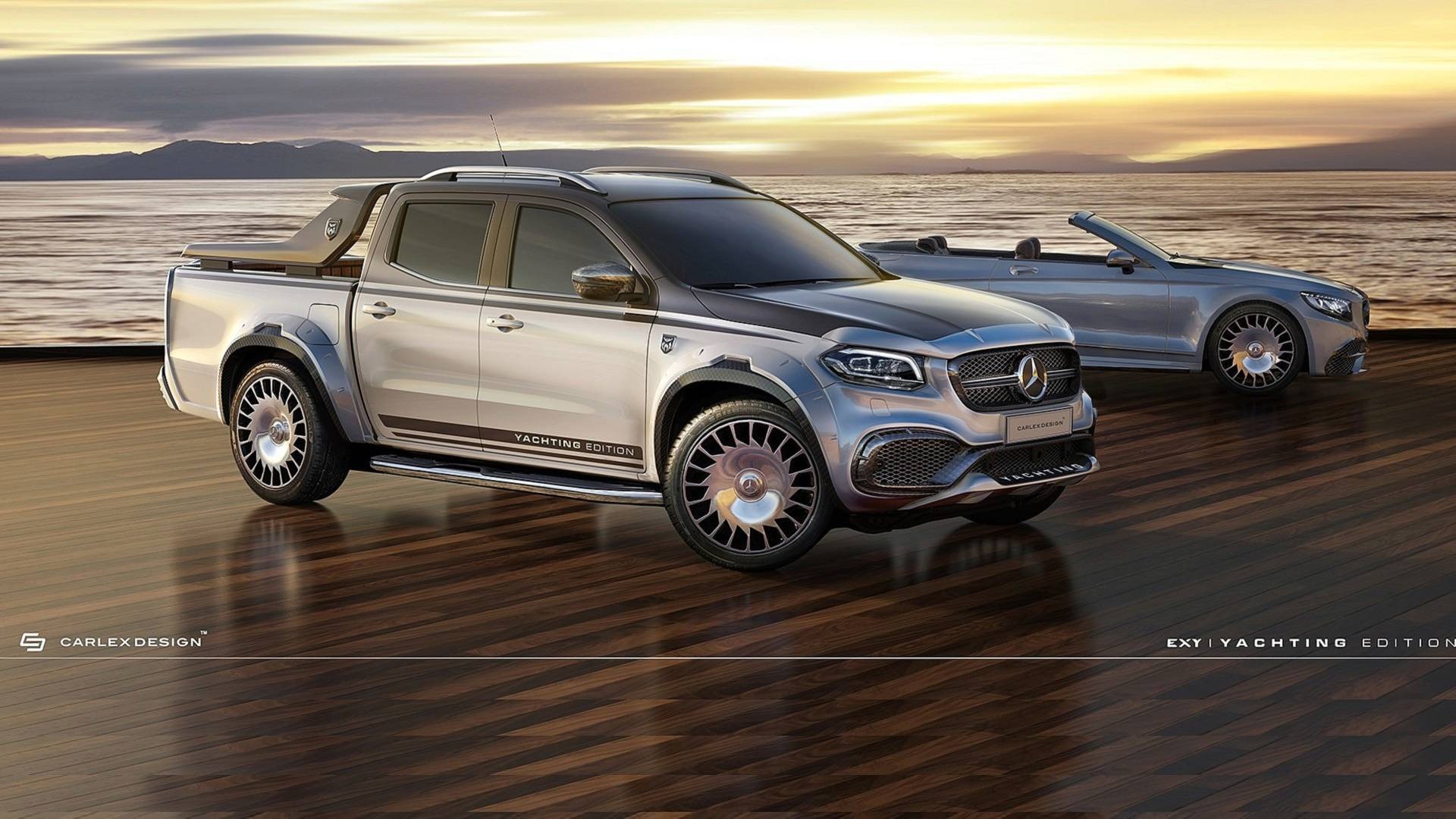 Pickup trucks (bakkies) are not exactly the most luxurious vehicles on the market but the Mercedes-Benz X-Class is probably leading the way in this department for now.
The team over at Carlex Design decided to take things a step further (as they usually do) to give this workhorse the 'Maybach' treatment.
They have called it the Yachting Edition and as you can see in these renderings, it is substantially different to the regular offerings from Mercedes.
The front grille and wheels were taken straight from the limited-edition S650 Cabriolet, while on the inside there's the same Nappa Porzellan leather upholstery found in the most recent Maybach-branded models.
On the outside there is a new carbon fibre body kit to give the pickup a much beefier presence made up of new front and rear bumpers, chunky wheel arches, side mirror caps, and a sports bar at the back where the bed has been covered in lovely teak.
As expected from Carlex Design the interior is as lavish as you can expect with the standard seats being replaced for Recaro Sportster seats and covered in leather. Take one look at the interior pictures and you will see there is leather almost everywhere in the same two-tone as the exterior.
Of course these changes come at quite the cost so if you are thinking about calling on Carlex Design to transform your pickup into a posh workhorse, then you will need to part with $122,330. This price includes the vehicle but price varies greatly with personal spec as well as X-Class version selected.