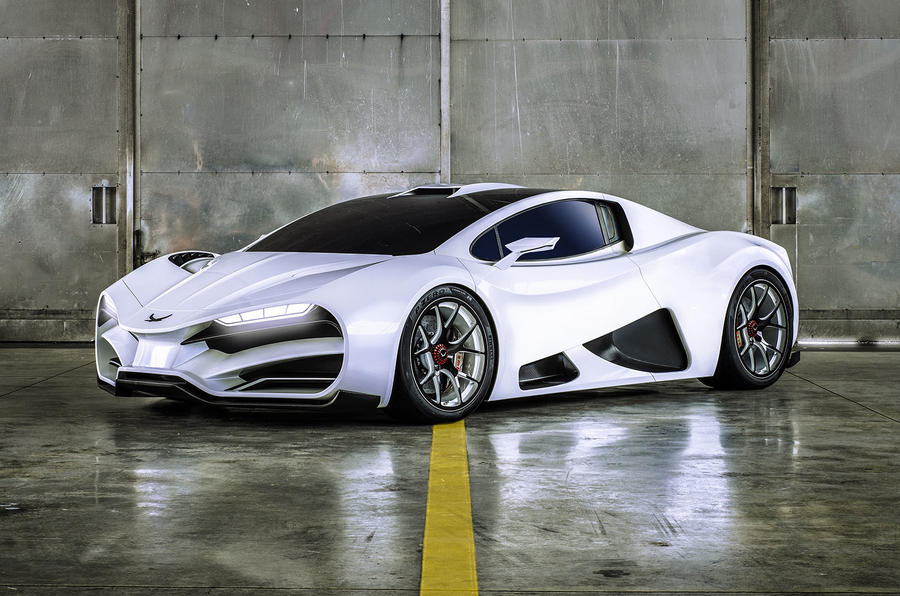 A rather small and unknown company called Milan Automotive has revealed it's first car called Red and it is immediately taking aim at some of the fastest cars in the world.
The hypercar is named after bird of prey red kite and will have a limited production run of just 99 examples each packing a whopping 1,306 hp (974 kW) and 1,400 Nm of torque thanks a 6.2-litre, quad-turbocharged V8 engine delivering everything to the rear wheels.
The Red is estimated to have a kerb weight of 1,300 kg which according to the manufacturer, allows it to sprint to 100 km/h (62 mph) in just 2.47 seconds and go all the way to 249 mph (400 km/h). 0 to 200 km/h and 0 to 300 km/h takes an astonishing 5.46 seconds and 9.98 seconds respectively.
"Nowadays, you can drive an artistic car, a high-tech monster, a throne on four wheels — or a car that only serves one purpose: stealing the show," Milan Automotive CEO Markus Fox explained. "This is where we come into play."
According to the company, the Red will be the first street-legal car with wishbone suspension made entirely from carbon.
As mentioned, they will only be building 99 units and 18 have already been spoken for, despite the pricing that's believed to start at some €2 million.