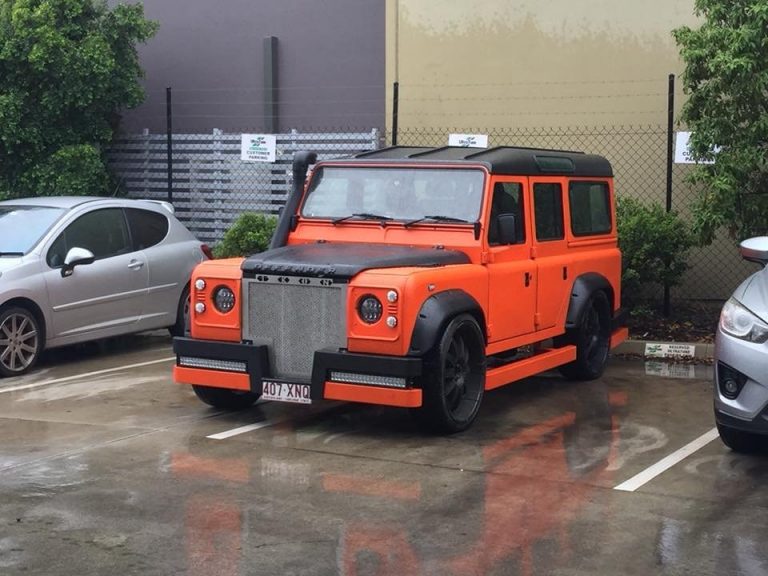 From the original to updated models that have been produced over the past forty years, the Land Rover Defender seems to have been built with one purpose in mind: bundu-bashing. Whether or not you're a fan of off-road adventures, you can't reasonably deny that this SUV's iconic status is well-deserved. But we have now come across a particular Defender that loses all of that in the name of "stance".
If you happen to be one of the many people who adore the 'Landie' for exactly what it is, you will find this particular Defender rather appalling. It has lost quite a significant chunk of its ground clearance, making this one of the most ineffectual modifications we've stumbled upon.
One feature that makes this Land Rover even more peculiar is that it has been kitted with a snorkel. This modification would work brilliantly on a normal high-riding Defender as it is useful for driving through a fairly deep river, but seeing that this low-slung version could barely make it through a puddle of water, this particular mod amongst everything else is rather puzzling.
You probably won't be surprised then to hear that the low-slung Defender was posted on Reddit as a 'shi**y car mod'. And according to the comments section on the website, it is ridiculed by many. Ultimately though, despite of all the counterproductive alterations, we reckon that some people will love it.