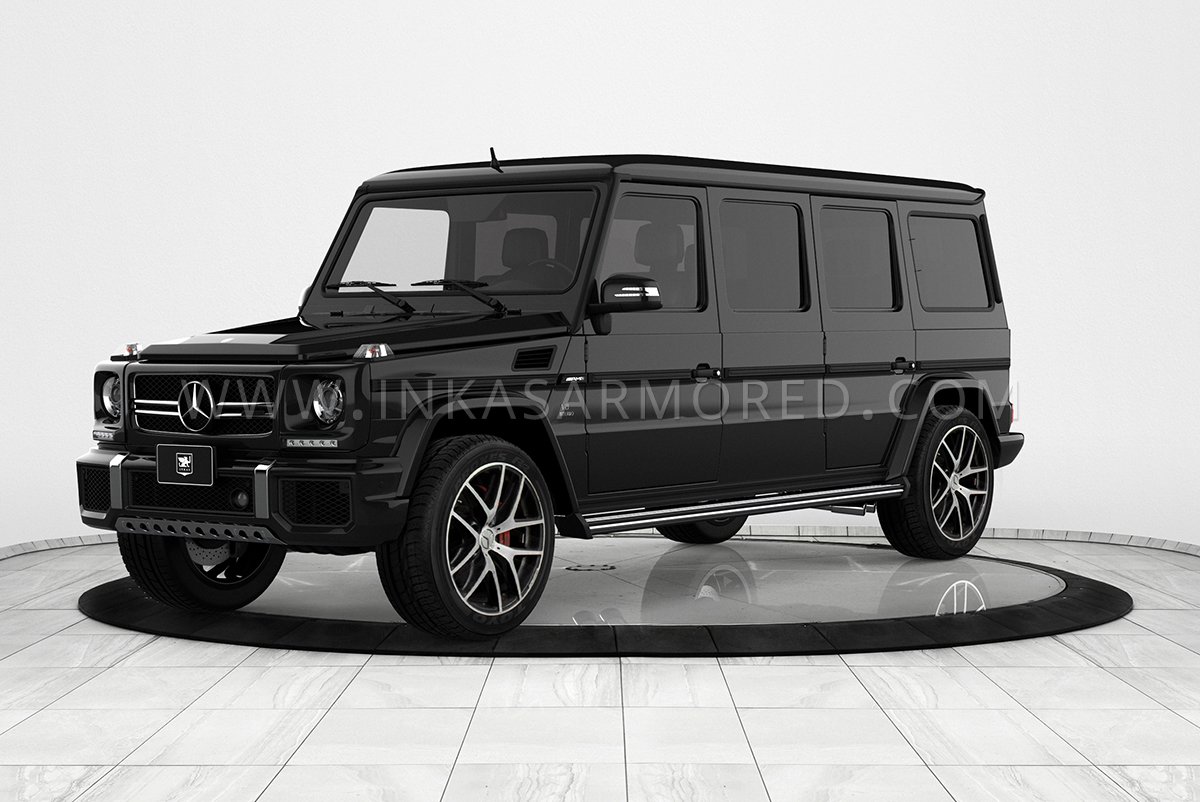 There are some individuals around the world who require some extra protection when travelling around so a Canadian armored vehicle specialist, INKAS, can now offer a bulletproof G-Wagon to keep you safe and keep the street cred up.
INKAS also operates out of Lagos, Nigeria and although it looks just like a stretched Mercedes-AMG G63 is is equipped with advanced body armor, ballistic glass, and perimeter surveillance systems. Infrared and thermal cameras can also record local footage and upload findings to a secure cloud server for viewing.
The body armor will stop bullets leaving a 7.62 mm high-power rifle and the G63 limo can handle explosions from two DM51 hand grenades.
With a $1.2 million (approx. R16 million) price tag you would assume the interior would be loaded with creature comforts and you would be right. The rear seats have a massage function and recline fully which makes for perfect viewing of your 4K television. There is also voice control capability, and a motorized bar with a chiller because no one likes warm champagne.
Under the hood sits the familiar 5.5-litre twin-turbocharged V8 good for 563 horsepower (420 kW). Yes of course the extra length will hamper the standard performance figures but it wont be too slow in getting away from whoever and whatever it needs to get away from.