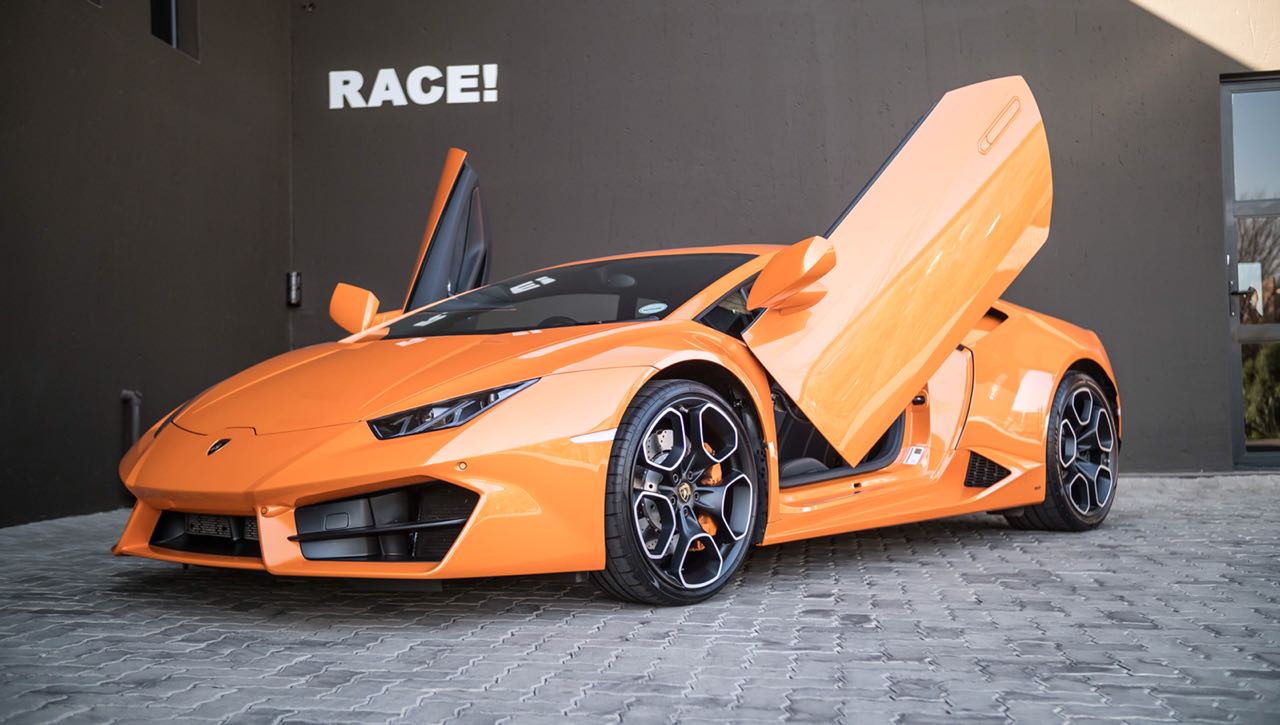 When the Lamborghini Huracán came out we were all hoping the designers and engineers included the iconic 'Lambo' doors to give it that Raging Bull flair but unfortunately that never happened.
There are those customers who simply don't sit back and accept that their V10 supercar does not have wild doors so luckily for them, there is an option.
Local shop, RACE! recently shared images with us of a orange Huracán sporting the well-known scissor doors we have come to know from the bigger Bulls and the conversion was done all in house by their team of experts.
The hinge system was sourced from the US of A after which RACE! had to modify, cut, alter and manipulate the door and hinge to fit perfectly giving it a factory quality finish. This is likely the only Huracán in South Africa with this unique modification (for now) and we have to say with the styling of the 'baby' Lambo it absolutely works spot on! Cost of the job is estimated at around R65,000.
This is the LP580-2 Coupe also known as the RWD Coupe which means the 580PS (571 hp, 426 kW) from the naturally aspirated V10 is good for a 0 to 100 km/h sprint of 3.4 seconds and a top speed of 320 km/h.