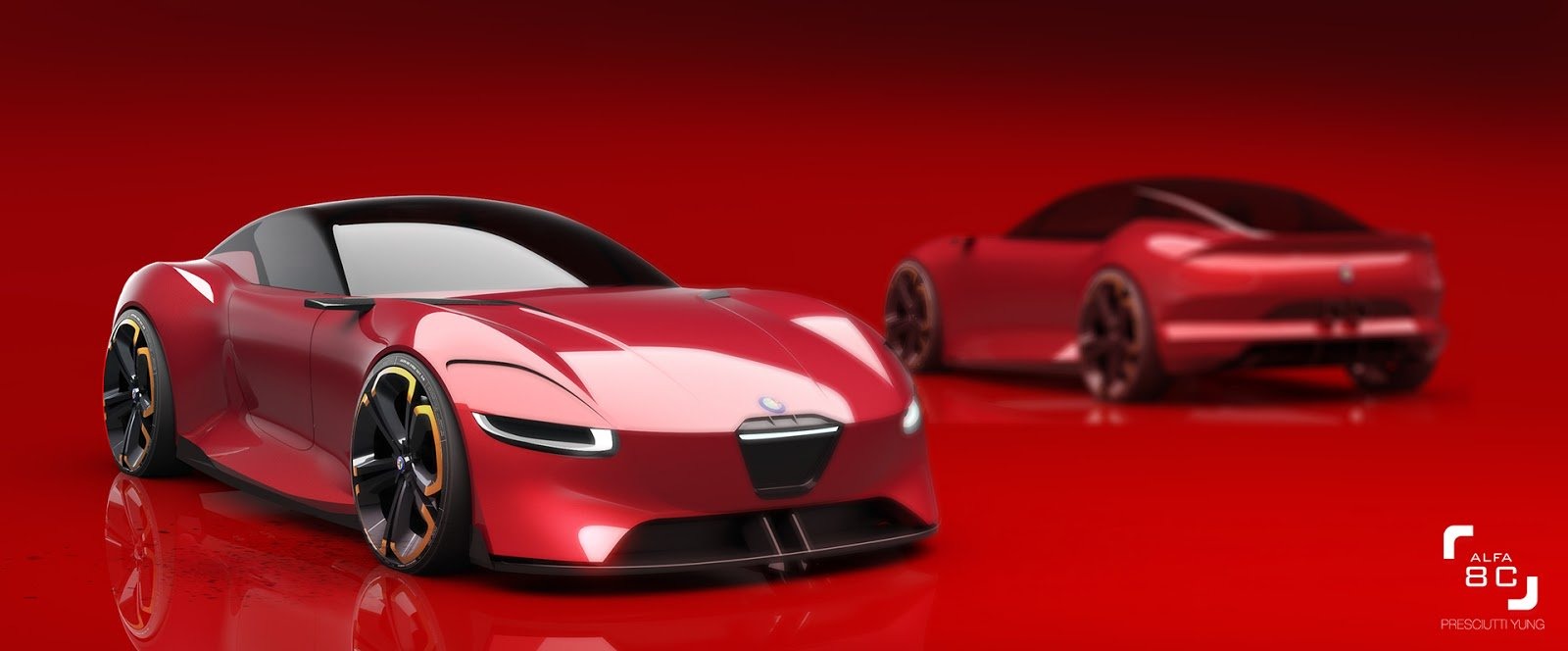 We know that a new Alfa Romeo 8C is in the works but now according to Car Magazine, it might be stupidly powerful with performance to take on the best Ferrari has to offer.
The late Sergio Marchionne confirmed this model would return back in June but did not delve into specifics of the new Italian supercar.
The new car will sport a mid-engine layout rather than a big heavy engine up front and will likely get it's power from the same twin-turbo 2.9-litre V6 used in the Giulia Quadrifoglio.
Currently that engine produces 500 horses but with some modifications it can possibly push out closer to 600 when fitted inside the new 8C. By the sounds of things, this is not enough power as the manufacturer will allegedly supplement this motor with a 200 horsepower electric motor. This will bring total output to a potent 800 hp (596 kW).
That makes it significantly more powerful than the 710 hp Ferrari 488 Pista but will it out perform this brilliant new Maranello machine?
Production details remain unconfirmed but it's thought that fewer than 1000 units will be built.