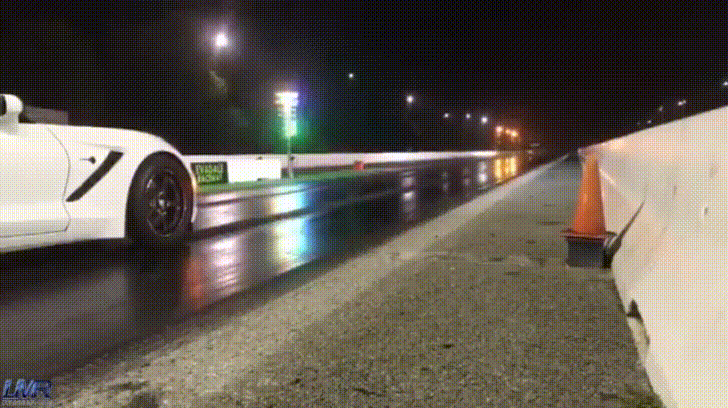 What you are looking at (and hopefully watching) is the world's fastest Chevrolet C7 Corvette Stingray over a quarter-mile.
It rocketed over the line at a speed of 170 mph (274 km/h) and completed the 1,320 ft run in 8 seconds flat making it the 'quickest and fastest' C7 'Vette in the world.
Late Model Racecraft are responsible for this tuning job but they have not disclosed the details of the build for now, only mentioning that a fifth-generation LT motor is under the hood.
The stunning run, which is documented in the brief video below (sadly only in 480p) took place at the Evadale Raceway.