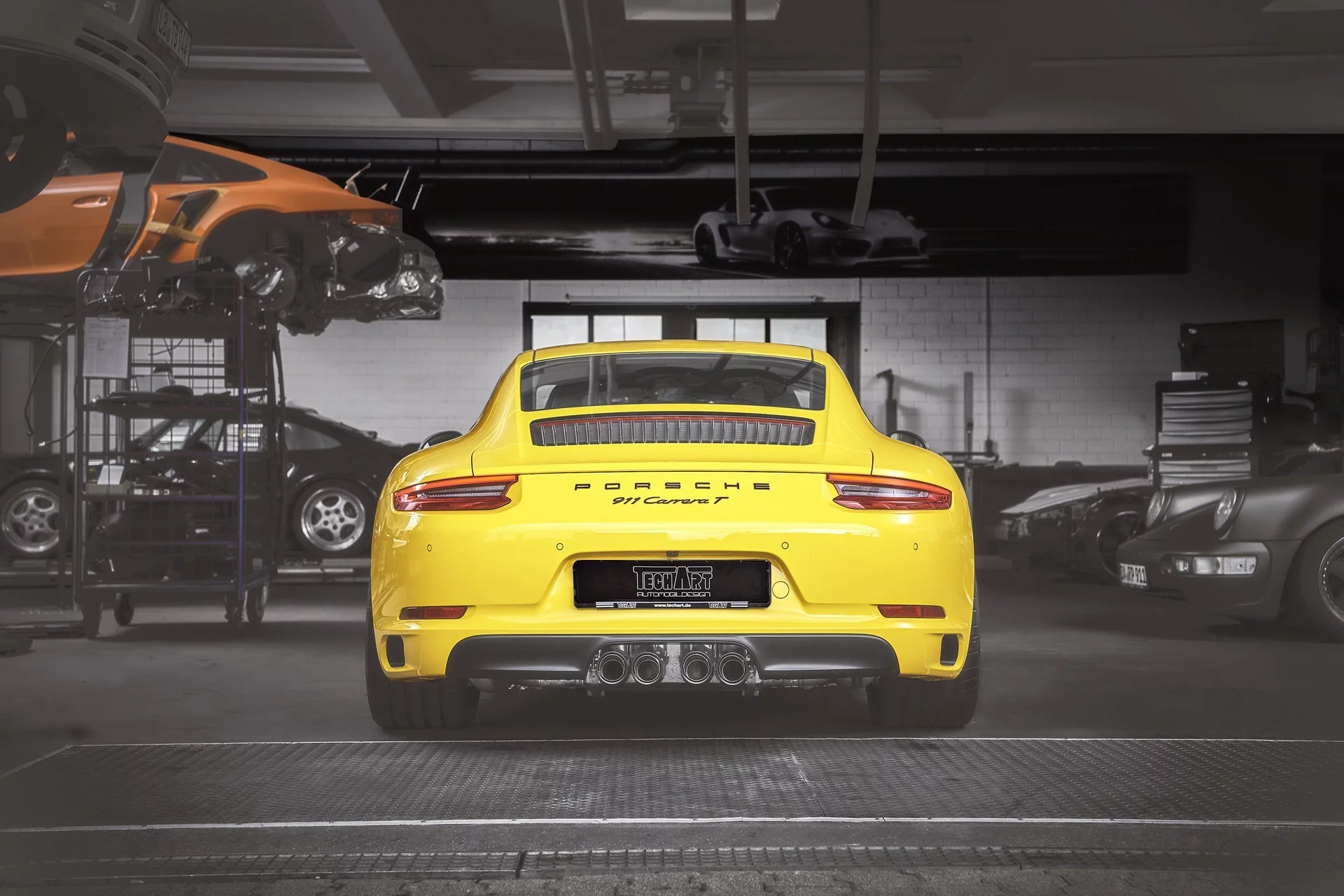 The Porsche 911 Carrera T is a package put together to keep the purists out there happy and with 365 hp (272 kW) on tap it is seriously entertaining to drive.
Well TechArt think it needs a bit more grunt so they fitted their PowerKit to the 3.0-litre twin-turbo flat-six which increases output to a very healthy 425 horses (317 kW) resulting in a 60 hp (45 kW) gain. Torque also improves from 450 Nm to 530 Nm which makes this Carrera T package more powerful than the Carrera S.
TechArt will also fit a new active 'Racing' exhaust which provides a "deeper and more powerful boxer sound" and comes with four titanium tips dressed with a carbon fibre jacket.
These upgrades should help the 911 Carrera T to sprint to 100 km/h in 4 seconds flat which is a substantial improvement over the 4.3 second sprint from the standard offering and you will max out at 186 mph (300 km/h) if you keep your foot flat.