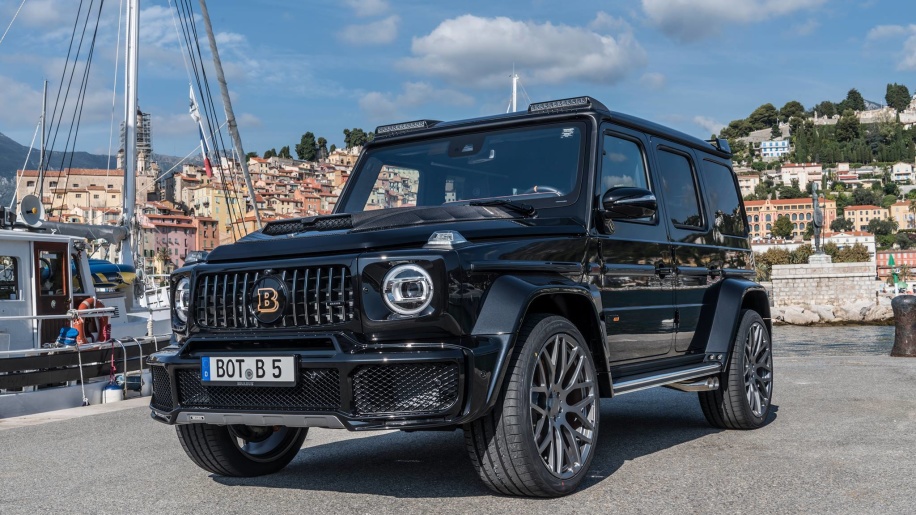 According to tuners around the world, there is always room for more when it comes to stock cars these days and Brabus is certainly one of those when you take a look at their Widestar 700 beast.
Starting with the important stuff, Brabus made the G 63 faster thanks to some engine tuning, and now V8 pushes a potent 700 horsepower (522 kW), up from the 577 hp (430 kW) produced by the stock 4.0-litre twin-turbo V8. Torque jumps too, going from 850 to 950 Nm so with these performance improvements, Brabus says the big Benz will hit 100 km/h in 4.3 seconds, whereas the stock G 63 will get there in 4.4 seconds.
The Widestar kit makes it 4 inches wider due to larger wheel arch flares and fender attachments. It also appears as though the hood has been replaced with what looks like two giant, angry nostrils. The tuner developed its own front and rear fascias to set the Widestar further apart from the stock Mercedes-AMG G 63 and if you did not notice, this thing has a wing!
A louder stainless steel exhaust is also highlighted as a change. Still located at both sides, this upgrade exhaust is active with two modes controlled by a flap so you don't wake the neighbors, unless you want to of course.
There is no price for the 700 Widestar but with that being said, if you have to ask, it's probably too much.