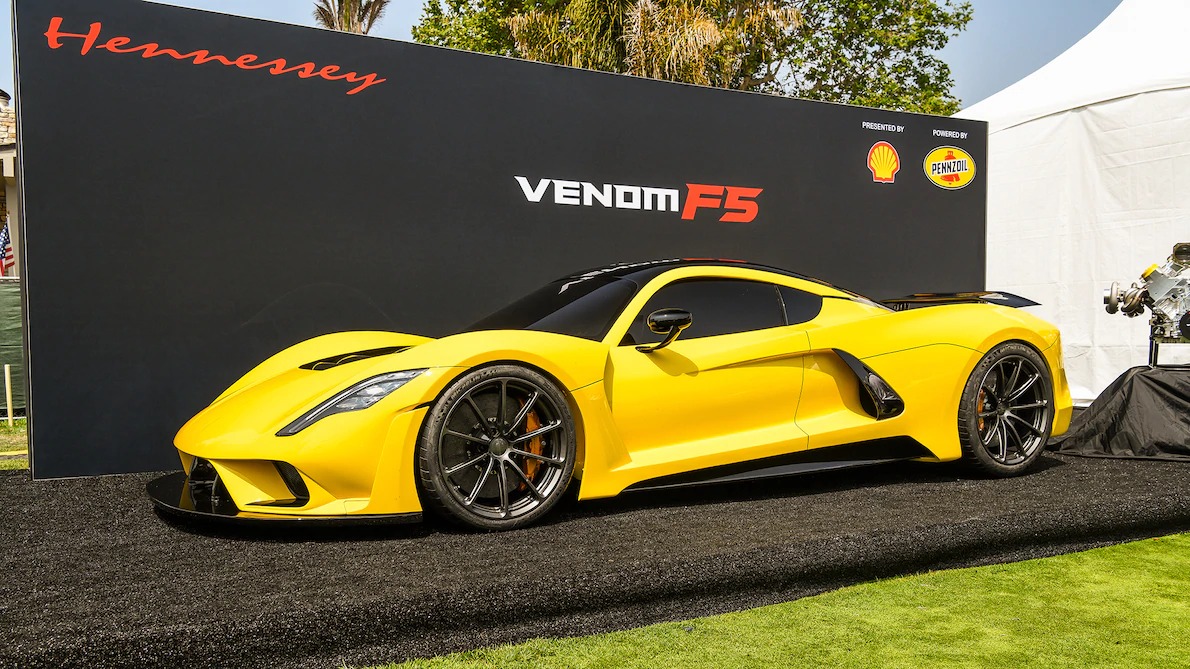 We know Hennessey Performance want to break records in their Venom F5 but company founder, John Hennessey, now thinks it will be able to hit 500 km/h.
"Currently our CFD testing and our engineers tell us we need about 1,520 horsepower to break 300," Hennessey told Motor Authority. "I'd like to run 500 km/h. Which is 311 [mph] and change."
Where does one find a location to reach these speeds? The runway Kennedy Space Center is only long enough to hit around 280 mph in Hennessey's estimation so he thinks their best bet is to shut down a long stretch of highway just like Koenigsegg did with their Agera RS world records.
This world record attempt is still at least a year away as the manufacturer will start testing the F5 prototype early next year with high-speed testing taking place later in the year.
As a reminder, the 7.6-litre twin-turbo V8 packs 1,600 hp (1,193 kW) and 1,762 Nm of torque which means if their computational analysis is correct, they should have enough grunt to hit their target top speed.
Hennessey will build only 24 units of the Venom F5 at a price of $1.6 million each. Twelve of them are for the United States, and the rest are available to international customers. All of the examples for America have reservations, but there are still seven to order among folks in the rest of the world.