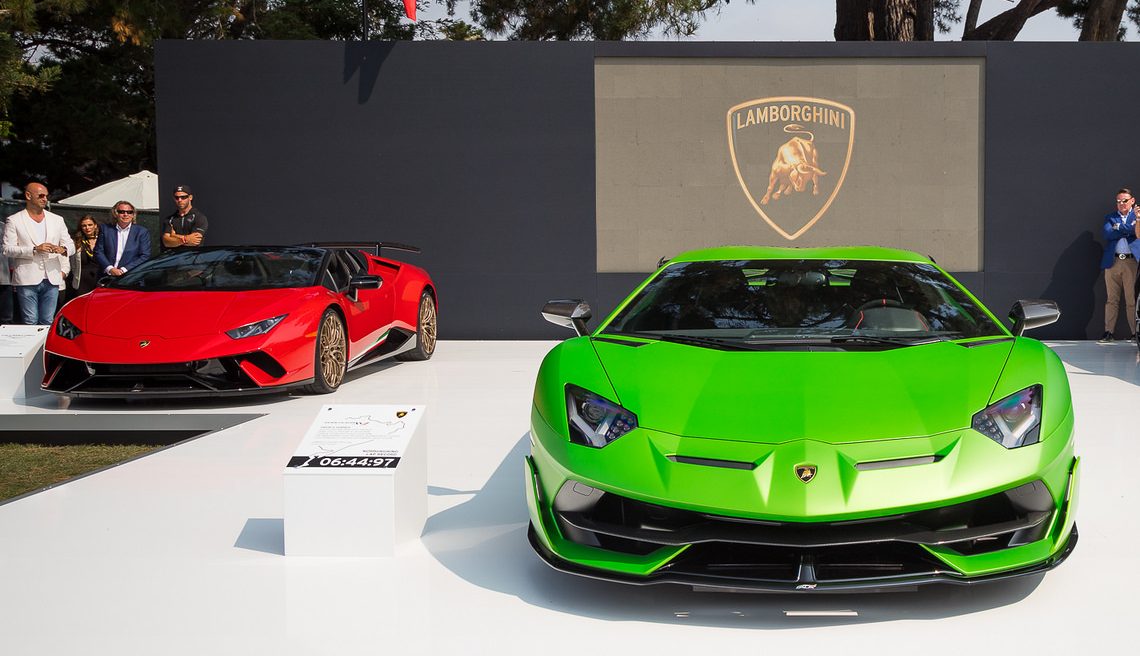 Not so long ago, we learned that Lamborghini plans to make use of hybrid technology while retaining its naturally aspirated V10 and V12 engines. Now news about the Italian supercar manufacturer gives us some details of the forthcoming offerings set to replace the Aventador and Huracan.
According to recent reports, Porsche will be taking over upscale brands under the Volkswagen Group umbrella due to the company's restructuring, the Italian brand is no exception. This came to Lamborghini's surprise as the company had already started developing a new model to serve as a flagship model, replacing the current V12-powered model which is the Aventador. Some components of the new model exceed the budget under Porsche's management but due to money already spent thus far on development, it would actually be more expensive to abort the mission altogether. As a result, Lamborghini's next-generation V12 model will be delayed.
The Italian marque's current 'baby' supercar is powered by a 5.2-litre free-breathing V10 engine that pushes out 630 hp (470 kW) in the latest Performante guise. This car's successor will reportedly use the same engine albeit bumped with 20 more ponies (15 kW) to produce 650 hp (484 kW) and mind you, this is just a start. In addition to the 650 horses, the next-generation V10-powered Raging Bull will make use of electrified power bringing in 335 hp (250 kW) to produce a combined power output of 985 hp (735 kW).
Under a more prudent management, Lamborghini will have to cut costs in making the Huracan's replacement. This means that the 'baby' supercar may be based on a new aluminium platform called the 'Mimo II' as opposed to a carbon-fibre monocoque. With Audi's R8 traditionally using the same structure as Lamborghini's V10 models, the future of the more "affordable" option is unknown. What's interesting however, the "Mimo II" platform is reportedly linked to a delayed model from Porsche which is set to take on the likes of the Ferrari 488.
Now back to the V12 car. Logically, being an Aventador replacement, it inherits the task of being Lamborghini's flagship model. This obviously means that it has to be more enhanced than the V10 model. Although it is inevitably more invested in than its younger sibling, the Aventador's descendant has already exceeded its budget (as mentioned) due to the cost of developing its carbon-fibre tub.
It is said that when the new flagship model finally arrives in 2022 it will be powered by the naturally aspirated 6.5-litre V12 engine which in this application will be rated at 770 hp (574 kW). With a heavily electrified powertrain, the 12-cylinder engine will enlist help from three electric motors (two at the front and one at the rear axle) good for 402 hp (300 kW) for a total output of 1,172 hp (874 kW).
Also apparent is that Lamborghini's new V12 model will phase out the Aventador's single-clutch automated manual gearbox in favour of a more modern double-clutch transmission. While the gist of these rumours corresponds with the Italian marque's previous reports, we await confirmation straight from the Raging Bull's mouth.