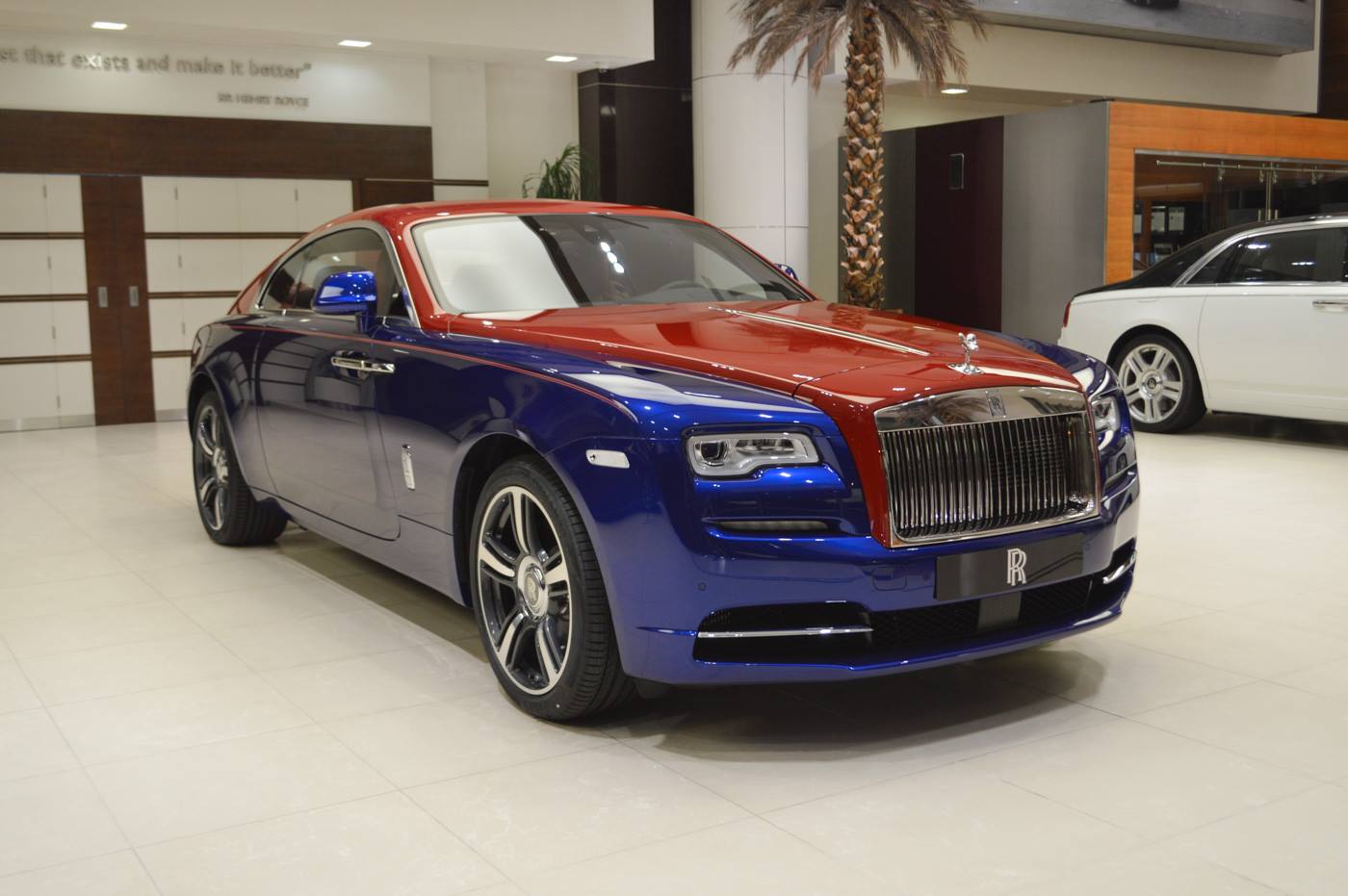 If you are in the league of purchasing a Rolls-Royce, the chances of you opting for a regular 'factory-spec' is next to nothing but most people wouldn't stray too far from what the 'norm' is.
This particular Rolls-Royce Wraith stretches well beyond the norm as it was commissioned with a bespoke dual-tone exterior, combining Salamanca Blue and Ensign Red to create a truly unique aesthetic. We think it is the perfect Superman spec but Rolls-Royce Abu Dhabi (or one of their customers) clearly wanted their Roller to stand out.
What are your thoughts on this colour combo? Too much or spot on? One thing we can say is that at last some Rolls owners are getting adventurous.
As a reminder, the regular Wraith packs a 6.6-litre twin turbo V12 engine, putting down 624 hp (465 kW) and 800 Nm of torque. Even though it weighs 2.4-tonne, it can accelerate from zero to 100 km/h in just 4.6 seconds.