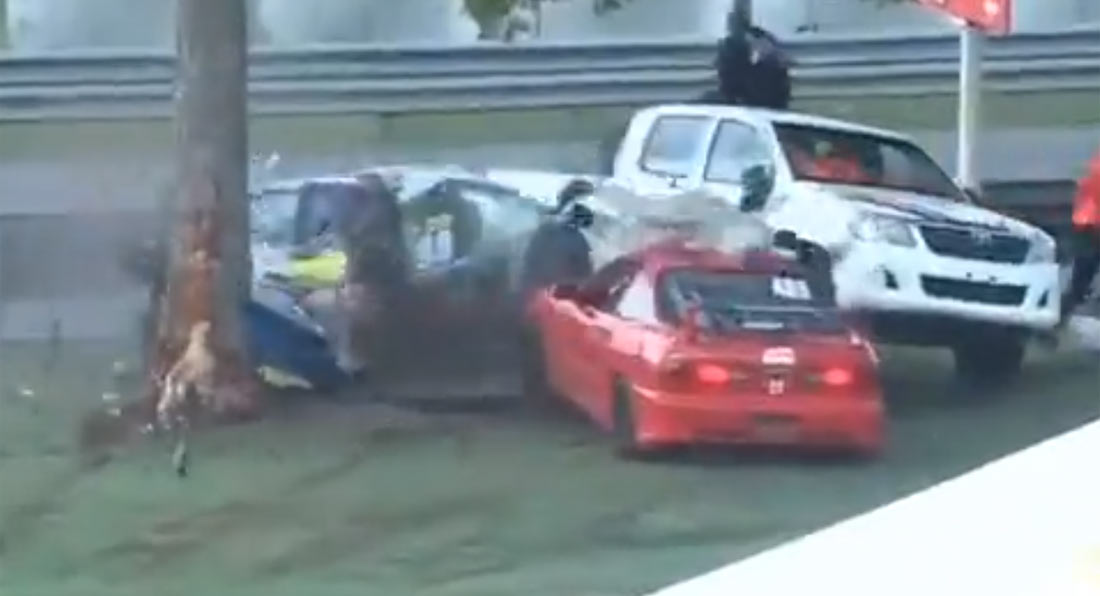 This female racing driver is very lucky to be alive let alone escaping with only a fractured arm after a bug crash during a race at the Sunix Race Track in the Dominican Republic.
The incident happened after a Honda Integra and an old Honda Civic got tangled around a corner resulting in the pair shooting off the track and slamming into a tree (at least the Civic).
The force of the impact was so violent that the Civic was torn into two pieces and threw the driver into the other car before landing up (seemingly unconscious) on the ground.
The safety crews on the side of the track have a Toyota Hilux to thank or this incident could have been much worse than it was.
According to The Mirror, the driver of the Civic (Valentina Tomasello) was taken to the hospital after falling unconscious in the immediate aftermath of the violent crash.
"Do not worry, I have a fractured right arm but am not in any danger. My head, my skull and my spine are fine. I love you all so much, thank you for your messages. I have been keeping an eye out for your phone calls," Tomasello said from her hospital bed.