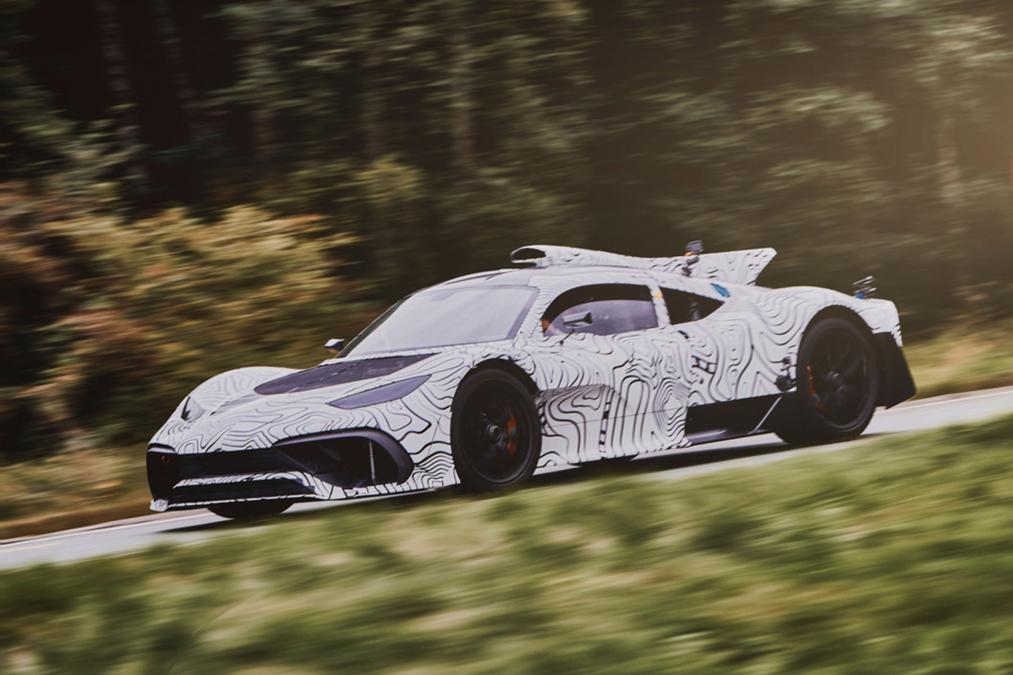 The Mercedes-AMG Project One was revealed in concept form at the Frankfurt Motor Show last year but since then not much has emerged on the hypercar until today.
The automaker has released pictures of a prototype undergoing testing and for now it remains instantly recognizable and pretty true to the concept we all know.
In a short statement, Mercedes said they have been working on the Project One very "intensively" behind closed doors for the past several months. As a result, they have already logged hundreds of hours testing the model and its various components.
The car's high-tech powertrain has been subjected to the "toughest [virtual] race track tests" on the dyno at the Mercedes-AMG High Performance Powertain facility in Brixworth, England. If that name sounds familiar, it should as it has been responsible for building an assortment of Formula One engines over the years.
These powertrains have been installed into a handful of prototypes (like the one in the pics) and been subjected to testing at a secret facility in England.
Mercedes noted the model will draw plenty of attention thanks to its "characteristic F1 sound."