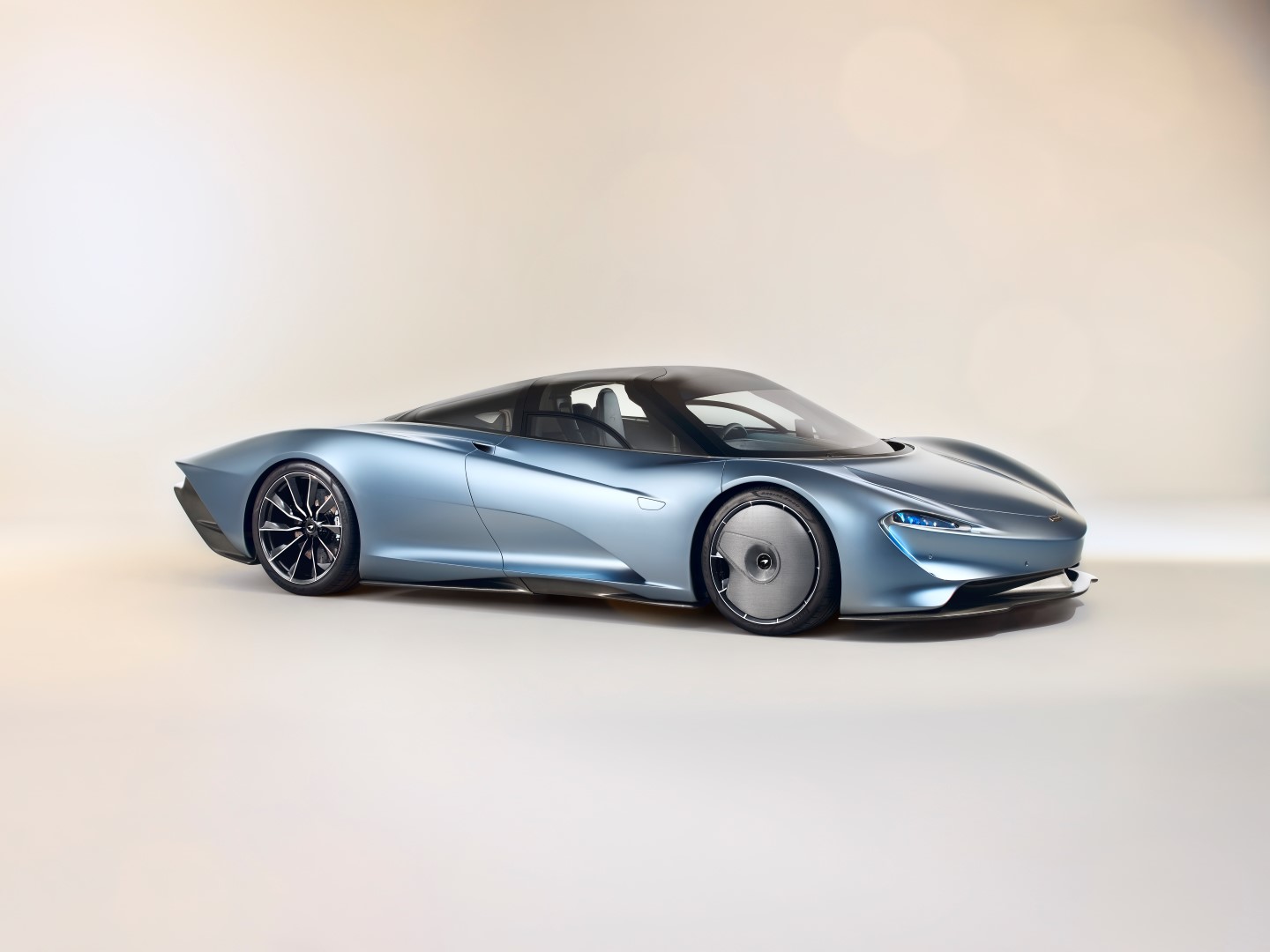 McLaren took the covers off their Speedtail on Friday finally showing us the spiritual successor to the iconic F1.
It is a full-blown hypercar complete with hybrid powertrain and central seating position with just 106 units to be built.
McLaren said the Speedtail has been designed to be the ultimate road car, a "hyper GT" as the automaker words it, which was actually the philosophy behind the F1. McLaren only developed racing versions of the F1 after owners starting requesting it.
The petrol-electric hybrid powertrain pushes out 1,035 hp (772 kW) which allows the streamline creation to run from 0 to 300 km/h in a ridiculous 12.8 seconds. It will run all the way to a top speed of 250 mph (403 km/h) making it the fastest McLaren road car ever made!
At the core of the Speedtail is a carbon fibre monocoque structure, with carbon fibre also used for the body. The suspension is mostly aluminum and further weight has been saved by utilizing carbon-ceramic brake rotors instead of steel units.
To help reduce drag, the engineers removed the side mirrors and will use rear-facing cameras instead which makes it illegal to drive on the road in the United States*.
All of the units are already reserved at a price from £1.75 million plus taxes. There are apparently no units headed for South Africa.
*A third of Speedtail build slots have been bought by buyers in the U.S., but they'll have to import the car via "Show or Display" rules if they want to drive it on local roads.
For the full VERY extensive press release, visit this link.