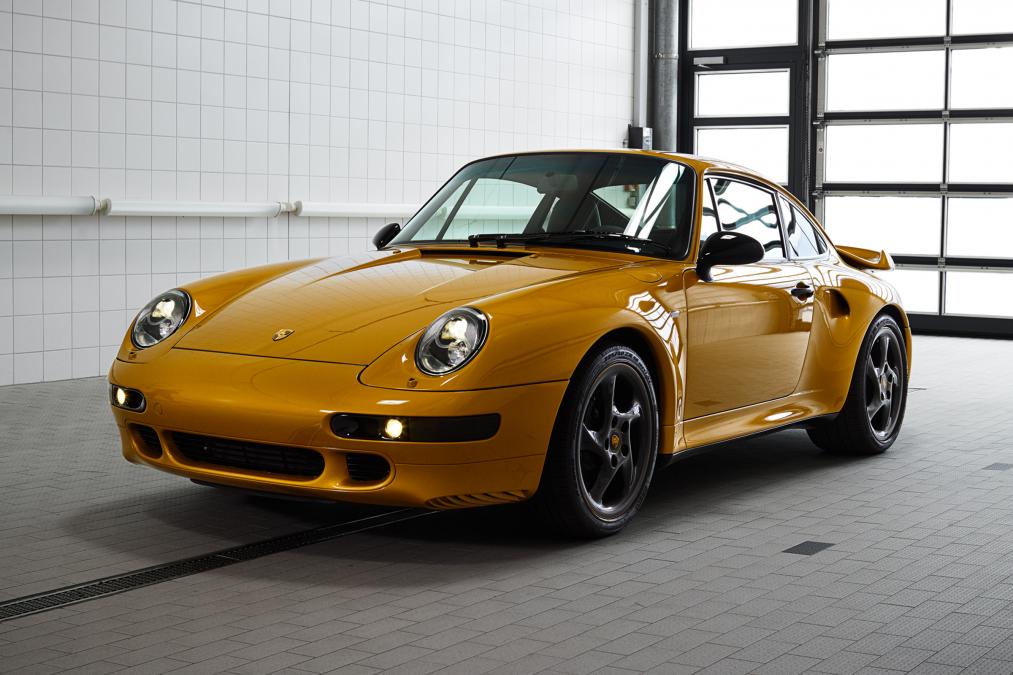 Porsche Classic took the covers off their new bespoke 993 generation 911 Turbo dubbed Project Gold back in August and now it has been sold during the RM Sotheby's – The Porsche 70th Anniversary Auction 2018 event.
The Porsche managed to generate 37 bids in only ten minutes, with the highest one standing at an impressive €2,743,500 (approx. R45 million). That is an eye-watering figure but all the net proceeds of the sale (€2,589,027) will be directed towards the non-profit Ferry Porsche Foundation.
As a reminder, it is powered by a brand new 3.6-litre twin-turbo flat-six, the same in design as the original engine and developing 444bhp (450 hp; 331 kW), matching the power output of the 993 Turbo S.
Sadly for the new owner, Project Gold is not road legal so dont expect to see it out anywhere.