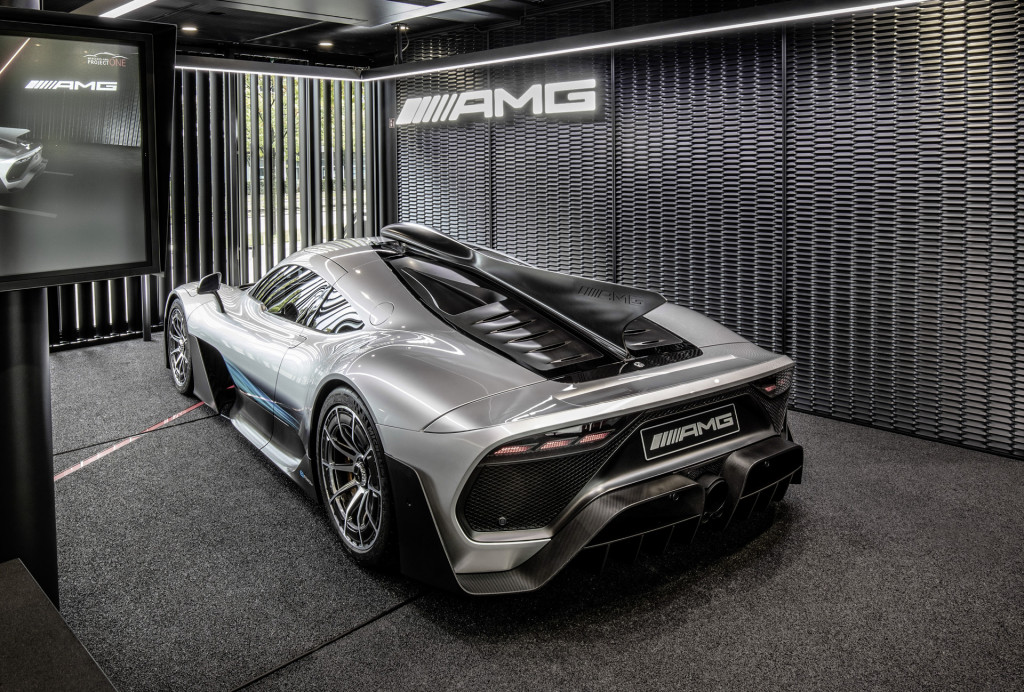 AMG boss, Tobias Moers, recently spoke with Top Gear magazine where he mentioned the launch of their hypercar known as the One has been pushed to mid-to-late 2020.
"We have a delay; it's not a secret," Moers said. "There were some adjustments to be made on the powertrain."
He went on to explain that there are many issues but one that was particularly challenging was a stable idle.
The 1.6-litre turbocharged V6 at the heart of the One's hybrid powertrain normally idles at 5,000 rpm in Mercedes-AMG's F1 race cars, but for road use AMG needs to get the idle down to 1,200 rpm while still meeting emissions regulations.
"You have leakage in the throttles in Formula 1 and nobody cares, because it runs at a 5,000-rpm idle," Moers gave as an example of one of the issues. "At a 1,200-rpm idle, you have to meet the emissions regulations. You need a stable, proper idle. If it's unstable, your emissions are unstable."
Obviously AMG are hard at work with Mercedes-AMG High Performance Powertrains (HPP) to sort these issues out as HPP has been integral in the development of the hypercar.
Moers also confirmed the following;
It will sound just like an F1 car and when pushed to the limits will feel like a GT3 race car
An 11,000-rpm redline
Engine life of 50,000 kilometers after which a rebuild will be neccessary
Top speed of 217 mph (350 km/h)
Possibility of slick tyres being made available for drivers that want to track the car