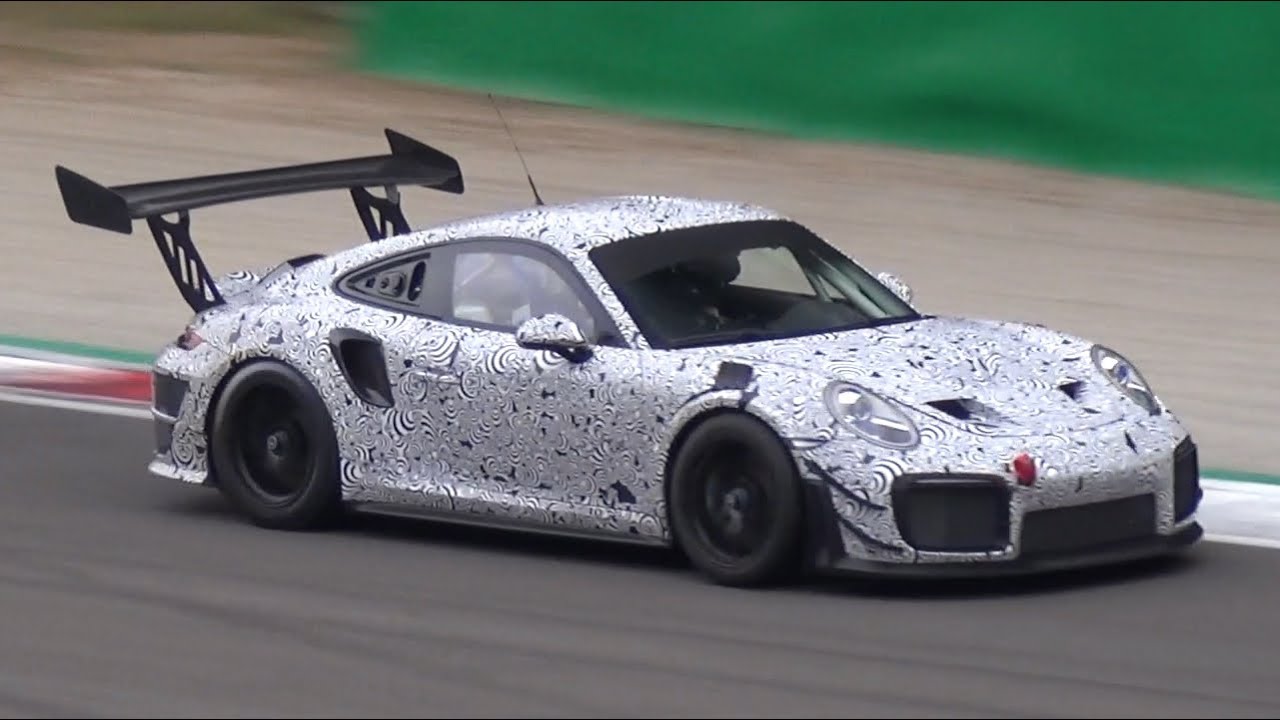 Porsche never rests for one second and always push the boundaries and limits of their creations. A 911 prototype was recently filmed lapping Monza and although it is not clear as to what model they are testing here, it looks immensely fast and very much not street-legal.
The mule filmed undergoing testing is likely based on the 991.2 GT2 RS but as you can see, the tinterior has been stripped, there are some new canards on the front bumper and there is a monstrous rear wing. It also features central tailpipes like the GT3, but is evidently powered by an engine with two turbochargers.
Could this be a a prototype for the new GT2 racing class announced by SRO Motorsports Group earlier this year? If so, it will join a class packed with road-based supercars pushing out between 640 and 700 horses and will be featured in the Blancpain GT Sports Club and British GT Championship.
What do you all think they are testing here?