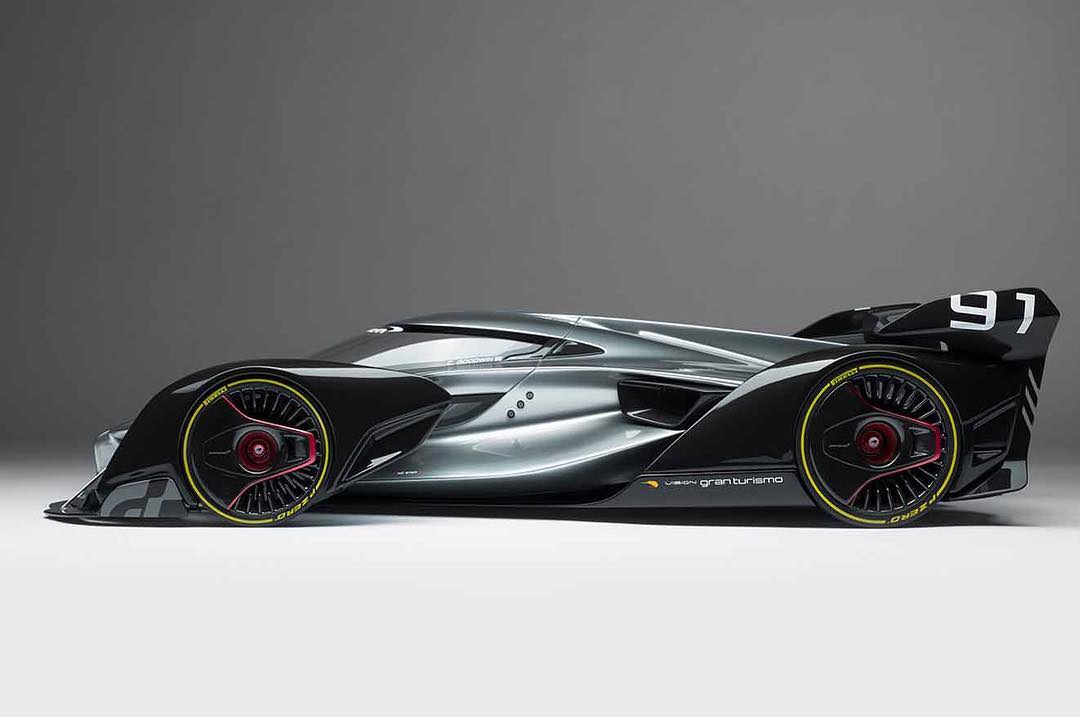 So the McLaren Speedtail is not enough for you then? Well by the sounds of things, McLaren is working on something very special for a handful of its VIP customers.
Basically it is going the be the production version of the ridiculous Ultimate Vision Gran Turismo Concept thanks to some customers wanting to bring a virtual car to life. The manufacturer has apparently decided to make five examples with at least one going to @x_marc_the_spot and @dan_am_i.
The Woking based supercar maker hasn't made anything official yet but, we have come to know about the project from these two customers themselves. Just like the Speedtail, which was initially called the BP23, the production Vision Gran Turismo is internally known as BC-03. Where, BC stands for 'Bespoke Commission'.
In the game, the car was powered by a combination of a 4.0-litre, twin-turbo V8 engine driving the rear wheels and high output electric motors propelling each of the front wheels. The result is 1150 hp and 1275 Nm of torque but what the production version will see remains unknown.