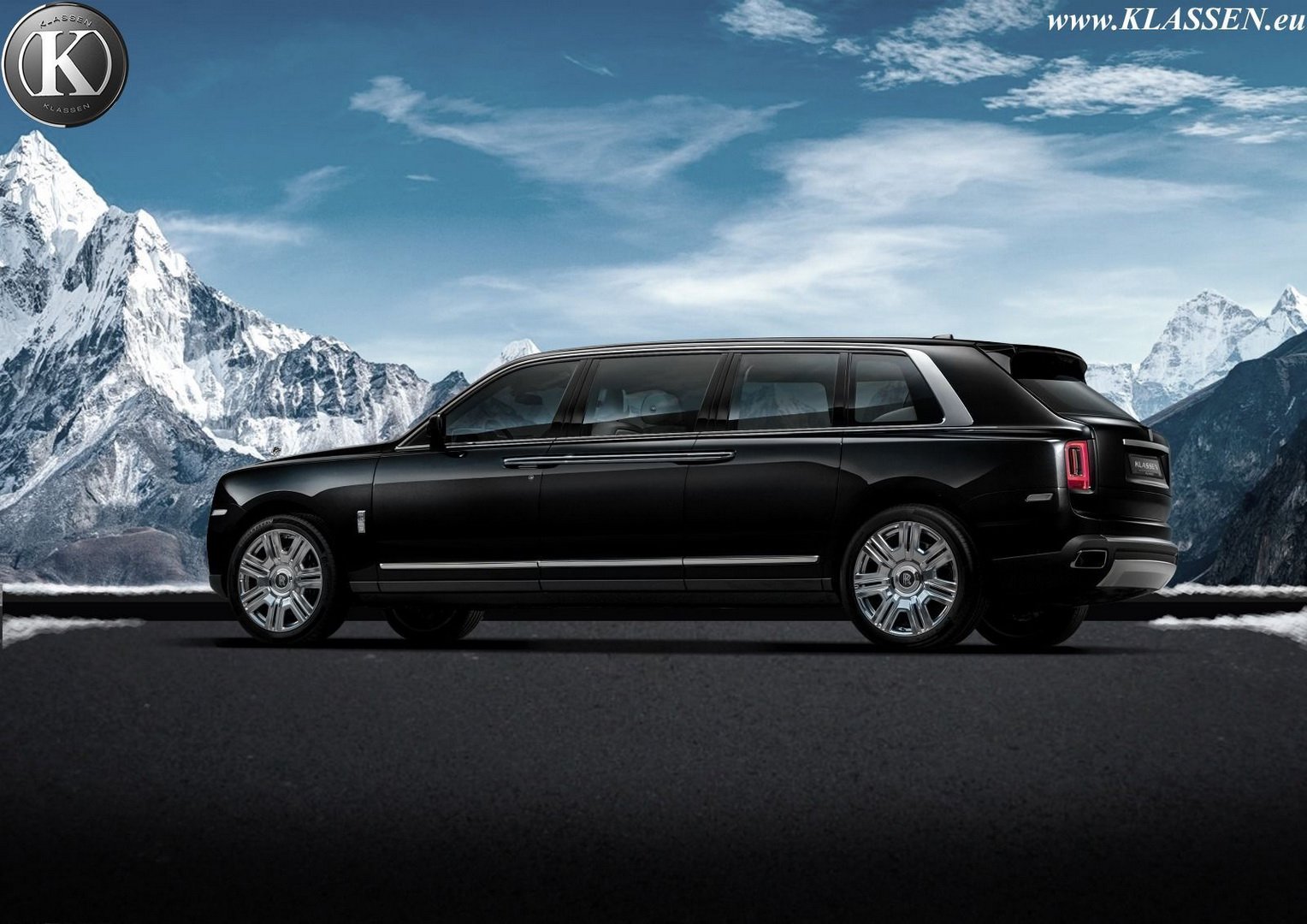 The Cullinan from Rolls-Royce is their first ever SUV and as you would expect it is one of the most luxurious off-roaders ever.
Under the hood sits a twin-turbo 6.75-litre V12 good for 563 hp (420 kW) and 850 Nm of torque so you would expect the price tag to be high and it is with a MSRP of $325,000.
What if you wanted to extend the wheelbase limo-style and add on some armor protection too? Well Klassen's offering is just what you are after but that will sting your wallet to the tune of $2.1 million (in Germany).
he official renderings reveal the final project, which adds 1,016 mm to the length of the car, stretching it to 6,357 mm, besides adding longer rear doors, a raised roofline is noticed too. The interior can be enhanced furthermore with the Bang & Olufsen sound system, partition wall, new multimedia center, ambient LED lighting and more, with most relevant functions said to be controllable via an iPhone.
The German company will also bullet proof your Cullinan, offering Level 7 and Level 9 ballistic protection, and the 'Guard' moniker that comes with it.
Klassen says the stretched and armored SUV will be available for grabs in 6 months after placing the order.