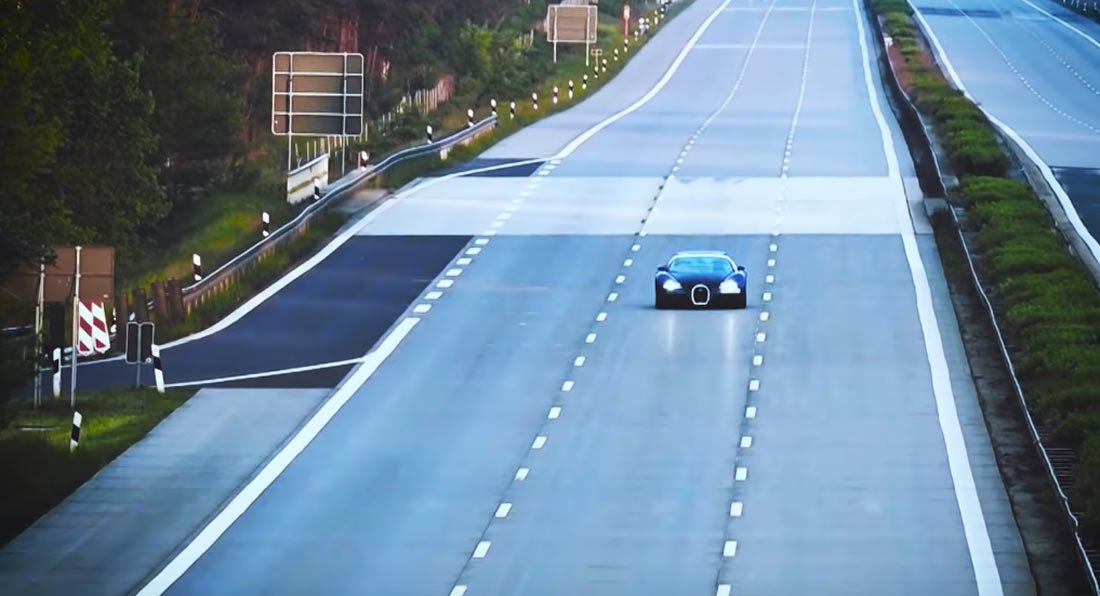 Taking a car to it's top speed can be quite hairy but taking a car like a Bugatti Veyron to it's top speed is a different animal all together.
Back in 2011, Veyron owner, Radim Passer, set out to exceed 400 km/h on the German Autobahn. On the first day of the attempt, Passer was able to get the Veyron up to 375 km/h but was later told by Bugatti that the ambient temperature was too low for the vehicle's top speed mode to be activated.
With this in mind another attempt was made when temperatures were warmer but once again top speed mode couldn't be enabled. Upon inspection, Bugatti engineers discovered that the transmission needed to be replaced.
Fast forward to 2015 and the hypercar went for another attempt with a new set of tyres and a fresh gearbox where Passer became the first person to take a road-legal car to 400 km/h on the Autobahn by reaching a top speed of 402.5 km/h (250 mph).