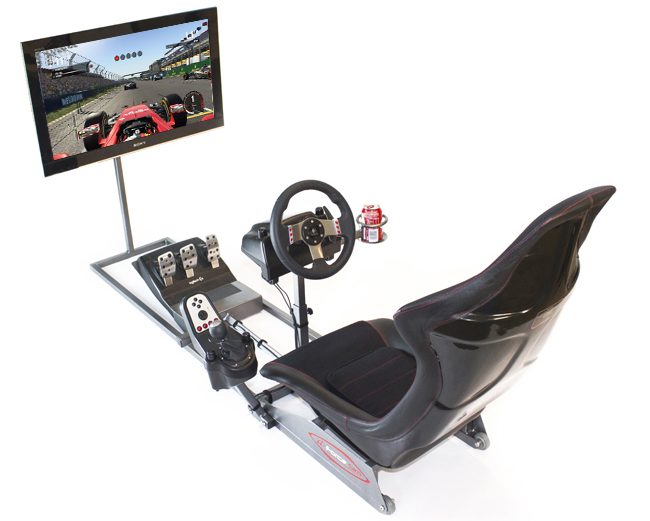 The sim racing scene is getting more and more popular these days and because our internet costs are coming down slowly, more and more South African's are taking up the virtual racing.
Playing these games with a controller or keyboard is just not the same as holding a steering wheel and sitting in a racing seat of sort. This is where G-Force Sim can come into the picture with their range of simulator rigs manufactured fully in South Africa.
The G-ForceSim frame is manufactured from mild steel and powder coated to give it a quality finished look.
The seat design was derived from a real race car seat and the seat is made out of fibreglass in their own moulds.
The seat is covered in such a way to give you comfort and allowing hours of racing which is very important as some races are extremely long (Endurance series).
If you like, the seat can be customised with your own logo's and colours to give it that unique touch.
The position of steering bar, gearstick brackets and pedal bar was done by measuring positions from real race cars that would suit most racers.
Adjustment allows racers to fine-tune to their own comfort.
As mentioned, the seat is manufactured 100% locally, supporting large and small businesses and individuals in the Port Elizabeth, Uitenhage and Despatch areas.
Need one before Christmas? Make sure you get your order in before the 14th of December.