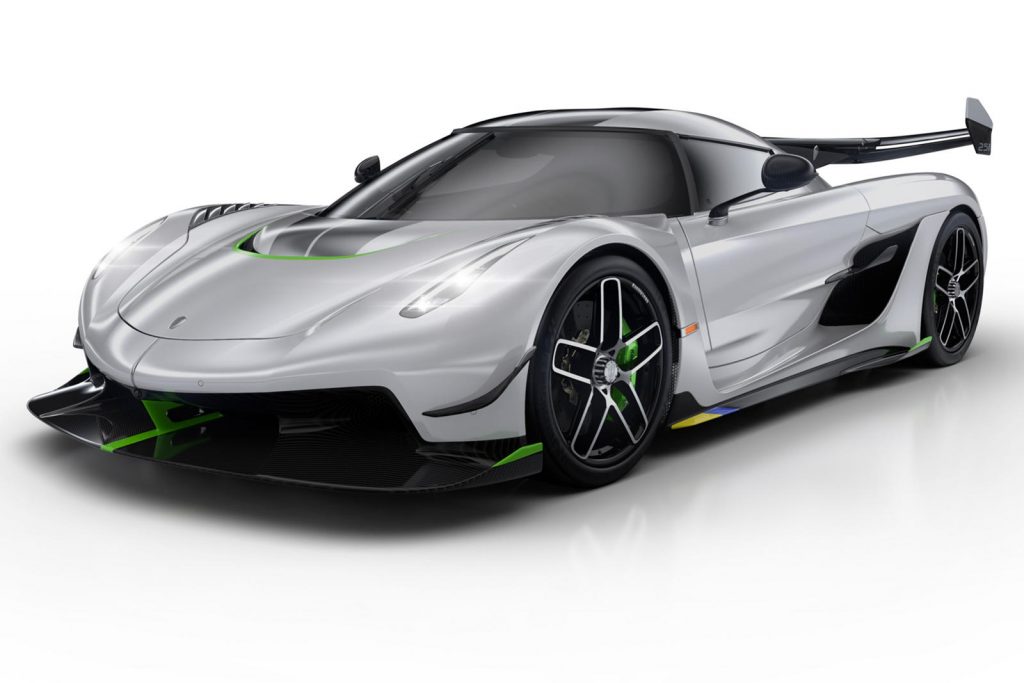 After a long wait we can now bring you the Koenigsegg Jesko which is the successor to the Agera RS and named after Jesko von Koenigsegg, the father of company Founder and CEO, Christian von Koenigsegg.
The Jesko is powered by a re-designed twin-turbo V8 engine, which produces 1,280 hp (954 kW) on regular gas and 1,600 hp (1,193 kW) on E85 fuel in certain markets. That makes it the most powerful Koenigsegg internal combustion engine ever made, and quite possibly the most powerful internal combustion engine of any homologated production car in history. Peak torque sits at 1,500 Nm.
Nobody does speed like Koenigsegg does and Christian von Koenigsegg says his all-new Jesko hypercar is capable of over 300 mph in simulations, albeit in a lower downforce set-up than you see here. They would still need to find somewhere to do it, someone mad enough to drive it and a tyre manufacturer to back an attemptb ut the science says it's possible.

The beefy V8 unit features a new 180-degree flat-plane crankshaft, new intake, bigger turbos with air injection, and more precise pressure control. It also features the world's lightest production V8 crankshaft, allowing the Jesko to produce more power with greater efficiency while achieving a higher 8500 rpm rev limit.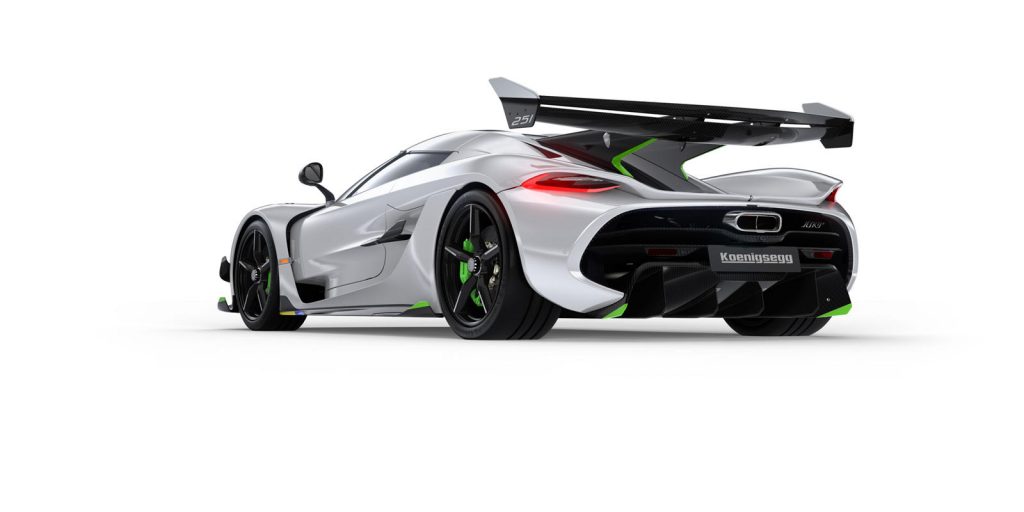 Koenigsegg says the engine has been re-designed to house a tumble valve on intake and individual pressure sensors for each cylinder in order to achieve real-time, precision monitoring of every cylinder.
All this power is sent through a nine-speed multi-clutch transmission called "Light Speed Transmission" which does away with traditional synch rings and allows the driver to change to the optimal gear for acceleration, regardless of that gear's relationship to the current gear. For example, the Light Speed Transmission will allow you to shift directly from 7th to 4th at lightning speed, without waiting for synchronization.
An aggressive aero package also features a massive rear wing to help the Jesko provide over 1,000 kg pounds of downforce at 275 km/h. That means it has a 30 percent increase over the Koenigsegg One:1 at similar speeds, and a 40 percent increase over the Agera RS.
The Jesko rides on new optional carbon fibre wheels that are the lightest and strongest production wheels of their size.
As with other Koenigseggs in the past, the Jesko's lightweight carbon roof can be removed, transforming the car a coupe to a roadster in minutes.
Interior luxuries include a TFT touchscreen, USB inputs, inductive phone charging, Bluetooth connectivity, automated climate control, leather or alcantara trim with contrast stitching, a digital warning system, electrically adjustable mirrors, adjustable pedals and steering, and parking sensors. The infotainment system includes a five-inch, digital dashboard mounted on the steering wheel and a nine-inch central display.
The Jesko steering wheel also has two small touchscreens with haptic controls for easy access to functions including phone, audio, and the vehicle lift system.