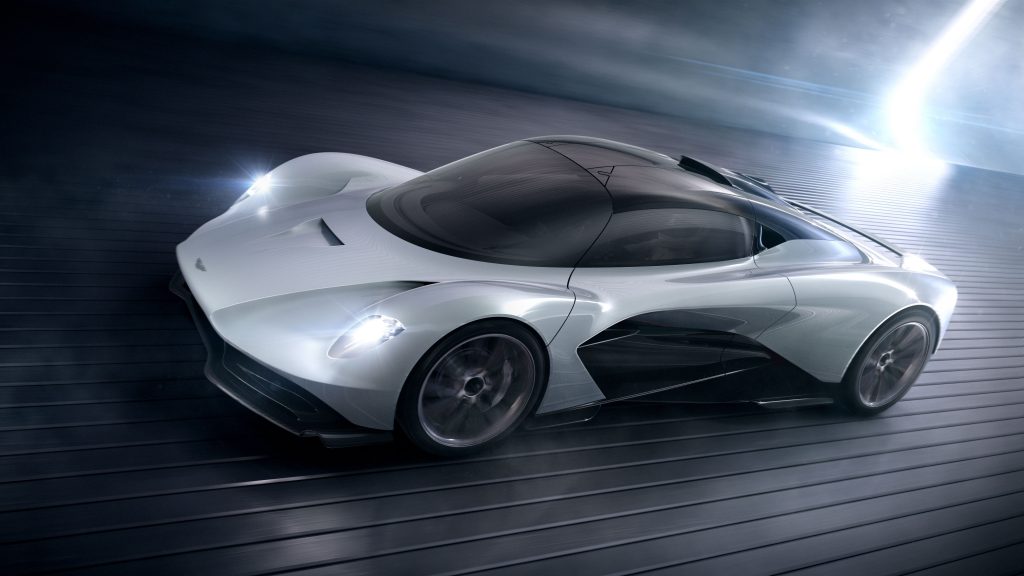 Aston Martin are making huge waves in the industry at the moment and they are using the Geneva Motor Show to flex as hard as possible.
The so-called Son of Valkyrie shares its look with the big brother but it looks and feels more finalized and ready for the real world.
The model will use Aston's new twin-turbo V6 engine mated to a hybrid system, and the car will be built around a carbon fibre architecture and using carbon fibre bodywork. "It will have the same principles as the Valkyrie with its all carbon fibre tub but will be more usable," said Reichman.
The Geneva concept car is 90% representative of the final production model, according to Aston's design chief.
Aston boss Andy Palmer calls it "the bridge" in the world of mid-engined Aston Martins. "The aerodynamics and tub construction filter down from the Valkyrie to this, and then the new V6 powertrain will go down to the Vanquish," he said. "The Valkyrie is the fastest production car ever and now we've created a son of it that's a halo car above everyone else's range, like the P1, LaFerrari, and Senna."