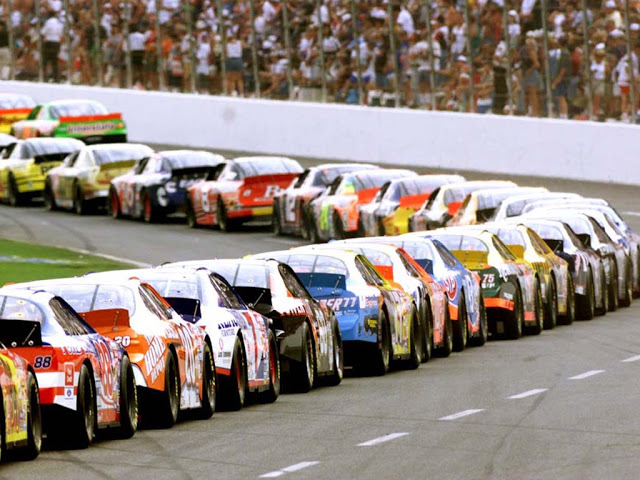 NASCAR can be considered to be one of the most recent sport that's taking an interest in the gambling industry. Placing bets on NASCAR WOUKD require an authentic and reliable site like Betway. NASCAR racing currently has huge spectators consequently more and more people are betting and playing fantasy games on it.
Reasons Why You Should Bet on NASCAR
The National Association for Stock Car Auto Racing (NASCAR) has the second largest viewers in the United States. It was established in 1948 and has continued to expand ever since. NASCAR is erroneously believed to be a single racing series but NASCAR is the entire business that regulates several different auto racing series.
How To Bet On NASCAR
The popular opinion is that there is only one profitable way to bet on NASCAR – betting on who will win. However, there are a lot of other options which pay hugely although they are tougher bets.
This is the part where betway comes in very handy. Betway provides several betting options for NASCAR races. They also give you a foresight on the types of bet available if you wish to wager on a NASCAR race.
To be able to win big on NASCAR races, you should understand the strategies involved.
In traditional sports, there are only two teams competiting but in car races there are about 43, thus betting on multiple drivers is a plus. Also, understanding of the different teams and how their drivers work together with his teammate and support will help you know where to place your bet. Of all the strategies, the best is knowing the track history of the drivers. Being attentive to how each driver drives on specific tracks will go a long way in increasing your chances.
There are many options to place bets on NASCAR races.
Outright NASCAR Betting
Outright betting is the most popular type and more people are acquainted with it. It's the bet on who will win the race and is the most simplest and straightforward bet for beginners. It has better odds because there are many drivers and provision is made to bet on multiple drivers.
Podium Finish
Podium is a term used to describe the top three finishers. In this type of bet, you have to bet on a specific driver to finish among the first three. This is usually an easier bet than choosing an actual winner.
Matchup Betting
In NASCAR, matchup betting is done in two different ways. You can bet on a NASCAR qualifying match-up or an actual race match-up. The two are different because the qualifying match-up bet is a bet on which two drivers will qualify in a higher starting position than the other, while betting on the actual race involves betting on which driver will have a better finish at the end of the actual race.
Prop Bets
There are two prominent kinds of prop bets. One requires betting on which car manufacturer will win the race. The second type entails choosing one racer to finish higher than a group of racers. The odds on the second type of prop bet pays higher than the first.