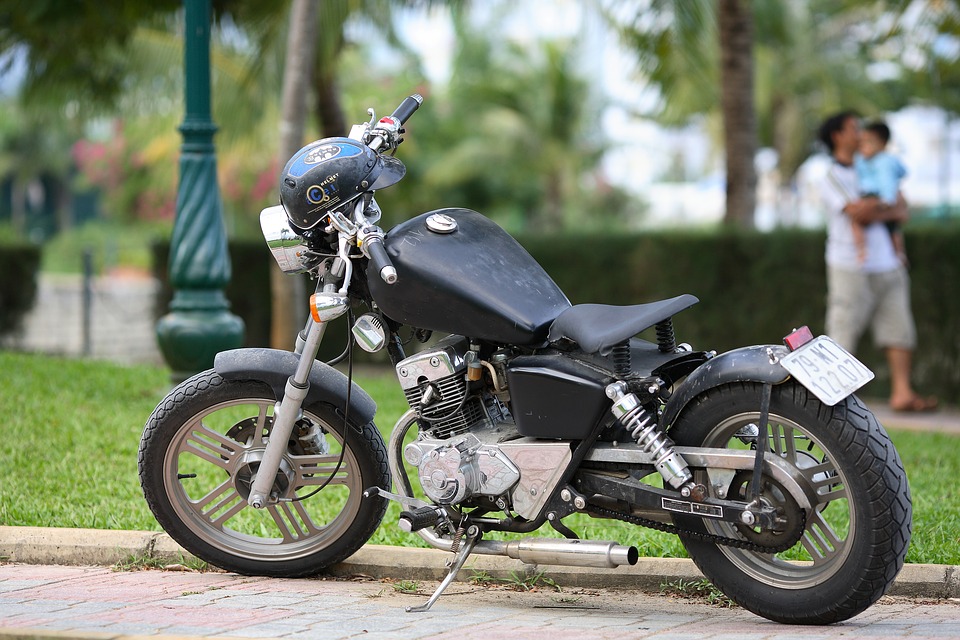 Commuting on a motorcycle is fun and is a lot way faster to reach your destination. The joy will, however, be short-lived if you lack the right motorcycle riding gear. Having the right accessories will not only make you safe and secure but also ensures your rides are comfortable.
According to the US National Highway Traffic Safety Administration, motorcycle accidents are 28 times more likely to result in death, unlike in cars. It is, therefore, imperative to always put safety first and have high-quality riding gear. Here is a comprehensive list of the ten must-have motorcycle riding accessories of 2019. 
The right riding gear
Motorcycle riding 101 indicates the necessity of having safety accessories with you every time you step out on a bike. With the ability to protect your health (and ultimately your life), these riding gear will also protect you from rough weather conditions and making your ride more comfortable. The following are some of the most common motorcycle riding gear;
The neck is a very fragile part of your body. Any impacts can dislocate it and even have far many critical effects on your head. It is effortless to get brain-related injuries, which will drain your pocket and time in terms of treatment.
What better way to prevent all these from happening to your head in case of an accident, than with a high-quality helmet? It is estimated that 45% of head-related injuries from a motorcycle accident occur in the face area.
That is why it is always recommended that you get a full face helmet, at all times.
Jackets will prevent you from bruises and the elements when riding. There are specific jackets which are made for particular seasons. If you are on a budget, a durable leather jacket will do you just fine.
Motorcycle jackets, especially the meshed ones, will keep your body cool during the summer.
These jackets will also keep you warm whenever the temperatures go down. The right jackets are waterproof, and you will get to enjoy the fun of riding while it rains.
For a better grip of your bike and to keep your hands from going numb, the best gloves are what you need. Get the meshed ones which will keep your sweaty hands fresh and provide enough heat during the cold seasons.
If you have been riding for a couple of years, then you would know precisely why having the right motorcycle boots is essential. They will get you a better grip of the road and also protect you from flying hard debris which could otherwise hurt you. Furthermore, the right motorcycle boots will protect your feet and ankles during an impact. 
2) Crash protection
No one is ever prepared for an accident or any crash. However, it is better to be prepared than being sorry. You would rather spend a few extra bucks to purchase crash protection accessories. Some of these accessories include;
Frame sliders
Bar Ends
Swingarm pools
Fork sliders
3) Motorcycle Luggage
Whenever you are travelling, you would wish to transport some of your luggage from one point to another. Certain luggage can particularly be useful on your trip. Whether you are going to work, moving from point A to B, or on a long expedition, you should have a place set aside to keep them.
The most common luggage holders are saddlebags. They can carry almost anything so long as you do not exceed the weight capacity. To increase your capacity, you should also supplement the saddlebags with other luggage holders such as tail bags and tank bags.
With that set, you are ready for your trip without having left any essential items behind.
4) Tool kit
Having an all-inclusive tool kit is as crucial for a bike rider as it is for a car. Your bike can break down at any time, anywhere. It is always important to have a little knowledge on how to fix your motorcycle in case it breaks down. 
5) Covers
Not everyone can afford to have a garage in their home. Either way, shielding your motorbike from rough weather conditions and away from prying eyes. 
6) Security systems
There is a wide variety of motorcycle security systems. This can range from sophisticated motorcycle locks to more complex security alarms. Having a motorcycle stolen is nobody's wish. Security alarms will go off whenever an uninvited guest is trying to snoop around your bike.
Moreover, some of them are quite loud that a would-be thief would not think of continuing with their stealing. Sophisticated locks will make it hard for any unauthorized person trying to move your motorcycle. Trying to steal your bike will not be worth it. 
7) Visibility
Having reflective gear should be your main accessories added to your bucket list. Visibility goes down, especially after sundown. While the majority of jackets come with reflectors, it is advisable to have more accessories which will prevent another car from squashing you at night due to invisibility. Your license plates can be equipped with reflective bolts, having reflective tape on certain surfaces, and even on your helmet. You can also consider reflective tubing or panels as an alternative.
8) Earplugs
Do not wait until you start experiencing hearing problems for you to beware of how to take care of your ears. While full-face helmets can offer hearing protection to a specific stage, having earplugs is an added advantage. They are inexpensive and will prevent your ears from the fast-blowing wind. 
9) Rain suit
Having the right waterproof gear is okay, but there will always be some stubborn rainwater that can find its way around. Many boots can also have an opening for the water to pass. Soggy feet will make you feel damper and uncomfortable all along your ride.
A rain suit is technically worn over your usual riding gear to offer more protection from the rain. Getting hi-viz clothing will keep you safe whenever the visibility is poor. 
10) Armor
It is not just race track riders that need armor. Any other rider needs them. Funny enough, people only get shields for their knees, shoulders, and elbows. The back armors are seemingly left behind. Everything else becomes useless if you crack a vertebra on your spine. Ensure that a back armor is also added to your bucket list.
There are very many motorcycle accessories options out there. They range from innovative techs, useful gadgets, general, and specific accessories. They all work towards the same purpose of making your ride safe and comfortable. What other motorcycle accessories do you have in your collection? Let us know below.