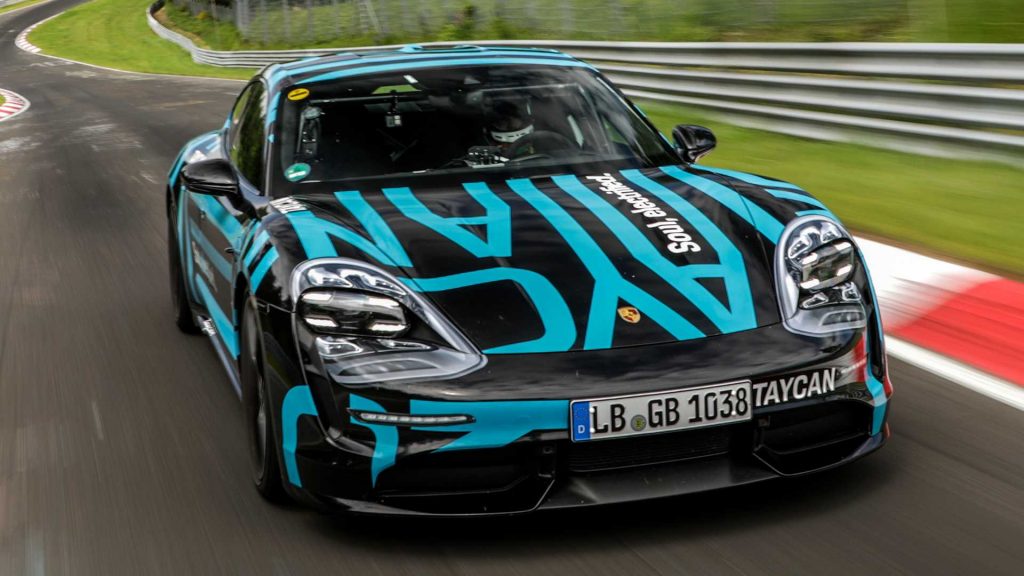 A lot of automobile companies have been dipping their toes into the electric car market. Mercedes-Benz for one, released their electric SUV earlier this year. The Mercedes-Benz EQC 400 SUV follows in the footsteps of other brands that have released luxury electric cars, a niche dominated by Tesla. Now, Porsche is entering the fray with its own all-electric model.
Porsche's first all-electric series production car is almost ready for its world debut. The long-awaited Porsche Taycan is set to be unveiled to the global public at the Frankfurt Motor Show in September this year. 
While many of the Taycan's features are still kept under wraps, a few of the car's features have made their way into the hands of many luxury car enthusiasts. Similar to Tesla, the Porsche Taycan is set to use a lithium-ion battery pack, with two different energy capacity options — 80kWh and 96kWh.
The Taycan is said to feature both all-wheel drive and all-wheel steering. The Taycan is also rumored to handle like one of the brand's most popular models, the 911. The all-electric car will be equipped with dual motors and clock in 605 horsepower for its most premium version. It's capable of reaching 0 to 100 kph in 3.5 seconds and 0 to 200 mph in just under 12 seconds. For an all-electric vehicle, this performance is impressive. This puts the Porsche Taycan right on par with the Tesla Model S.

In terms of safety features, not much has been revealed yet but the model is expected to include Porsche Innodrive. This in-house suite of safety features include adaptive cruise control, lane keep assist, and automatic emergency braking. With all that still up in the air, it might still be a good idea for interested Taycan owners to keep a lawyer experienced in car accidents, such as those from https://www.joyelawfirm.com/accidents/car-accident-lawyer/common-injuries/air-bag-injuries/ on retainer.

Aesthetically, the Porsche Taycan isn't too shabby either. For one, it features a more futuristic look combined with the classic Porsche silhouette. While it won't have the iconic engine roar of a combustion engine, there have been reports of Porsche developing an app for the electric vehicle to mimic the sound of its gas-guzzling cousins. 
What the Porsche Taycan lacks in noise-making capability, it makes up for in its partnership with Apple. Porsche has confirmed reports that the Taycan will have Apple Music integrated seamlessly into its infotainment system. Porsche plans on syncing up drivers' Apple IDs with their Porsche Taycan IDs, allowing for a simple and hassle-free user experience.
Anticipation for the vehicle is pretty strong. Porsche has reported close to 30,000 pre-orders for their first all-electric model, effectively rendering the Porsche Taycan sold out for its first year of production. The numbers are unsurprising; the demand for luxury all-electric sports cars is increasing given the attention that environmental issues have been having. Given this much hype that the public has over the Taycan, it won't be surprising if Porsche will release more electric vehicles in the near future.