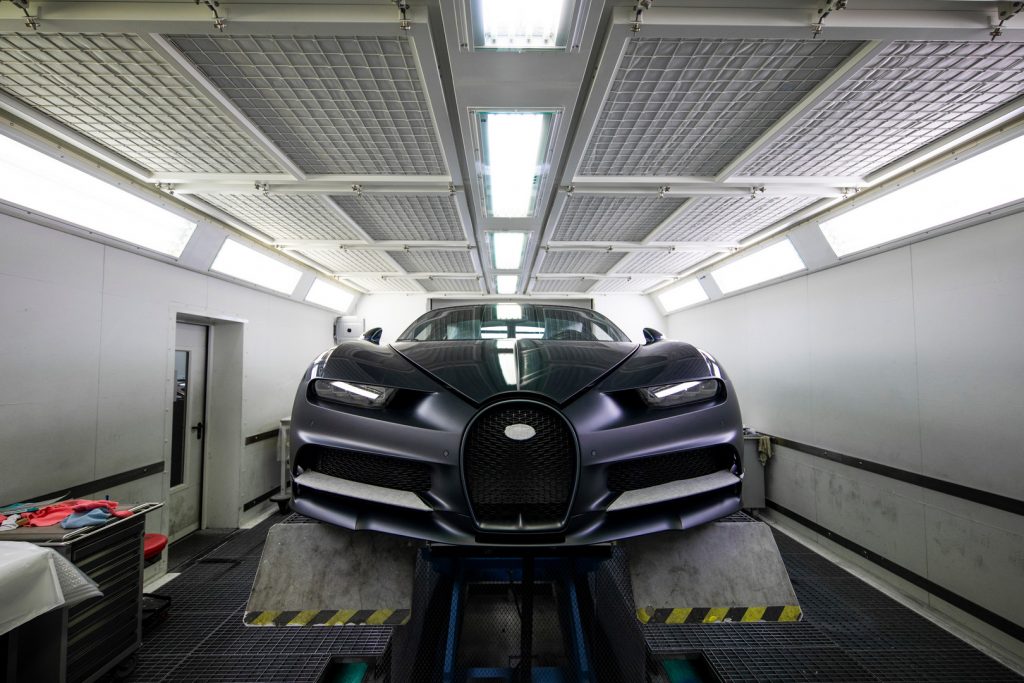 Money won't buy you happiness, and while this is true, enough of it will put a nice car in your garage. Winning the lottery gives you stacks of cash to burn, making it possible to buy a well-built exclusive, gorgeous, and fast car, like your first car. It's even possible to purchase several of them now that you can afford them.
For the sake of clarity, we are looking at both classic cars you only find in an auction and modern vehicles. It all depends on your taste. Some of them can even be classified as weird cars; those you only buy after acquiring the crown jewels in your garage. They may not be the fastest or universally appreciated, but to you, they are cool cars.
With an extensive collection of lottery winners cars, the sky is the limit. Go wild when choosing your ride from these cool cars.
Bugatti La Voiture Noire
Unveiled in 2019 at the Geneva Auto Show, the Bugatti La Voiture Noire dethroned Rolls Royce as the most expensive car. The French automaker didn't disclose how much this car goes for or who bought it but it the rumours suggest the former Volkswagen boss Ferdinand Piech is the lucky future owner.
That's not even the coolest thing. The La Voiture Noire, which means the black car in French, enjoys a monstrous 1,500 horsepower. It has a quad-turbocharged 8.0-litre W16 engine as the powerful Chiron.
Mercedes Benz Maybach Exelero
Going for $8 million, the Maybach Exelero blends the elegance and excellent quality of a high-end limousine with the pliancy of a sports car. If you win the lottery, you will manage to buy this car and enjoy riding on ultra-high performance tires at a maximum speed of 350KM/h. These tires handle the car's weight of 2.66 tons while at the same time making the automobile safe, stable, and safe.
Ferrari 250 GTO
This rare gem can only be found in auctions, and you must be willing to pay a fortune if you want it in your garage. Despite there being only a few 250 GTOs left, the car is defined by its reliability and glamour, hence its widespread fame. Riding the small car around the neighborhood will get every head turned as they adore the little automobile with a long nose and short tail. You can go on and on defining the outstanding features of the Ferrari 250 GTO, but one thing beats them all; the comfort you feel when behind the controls.
Chevrolet Camaro
This is another automobile you can purchase if you win the lottery and leave people wondering why you choose such a weird model. But the important thing is that it makes you happy and has a lot of outstanding features. The car first hit the market in 1966, and over the years, it has undergone significant changes that make it a desirable ride for many driving enthusiasts.
The 2020 Camaro is a sports coupe convertible and allows customization. It has a 6.2-litre V-8 engine and has a performance package, 1LE, which transforms the automobile into a versatile track machine. With this car, you get to enjoy the following features:
Ease of handling and a comfortable ride
Supportive front seats
Variety of powerful engine options; the V-6 engine allows using 10-speed auto transmission
Spontaneous infotainment system
Porsche 911 Cabriolet
If you won the lottery, why not include this German-made convertible into your collection? The car can pin you back in your seat once you put down your foot. And the best thing about the automobile is its turbocharged engine, which delivers full torque of 391lb from 2300rpm. With Porsche 911, get ready to enjoy the speed and the smoothness offered by its dual-clutch automatic gearbox.
Bottom Line
Of course, there're several cars that you can add to your fleet collection if you won the lottery jackpot. What matters is following your taste, but first ensure you've won the jackpot to get enough cash to buy either of the above vehicles. So, which cool car would you buy if you win the lottery?