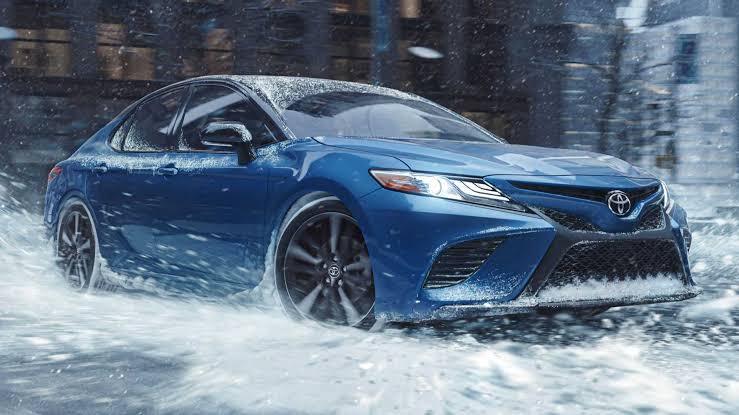 Though it seems that more and more people these days seem to flock towards the SUV class, the fine folks at Toyota understand there are a lot of car buyers who still prefer the traditional sedan. Though the numbers may bear that SUVs are still ebig, Toyota still has solid fan base for the Camry which is why Toyota is adding more technology to it in the coming year.
When it comes time to buy a new car, most consumers look for the extra grip that is provided by fancy all-wheel-drive systems and thus will tend to buy the Toyota RAV4 or the Highlander. For those who don't want to purchase these SUVs, the Camry is getting an all-paw system which was formerly known as the all-trac system in the Camry from 1988 to 1991. All-wheel drive is currently an available option for the popular Toyota Prius.
Umansky Toyota tells us that the Dynamic Torque Control AWD system which is developed by Toyota's technology department and is derived from the RAV4. The system is going to be made exclusively available on U.S.-spec cars. Depending on the situation, the new hardware will send up to 50% of engine torque to the rear axle, which balances the front wheels if they happen to slip or smoothing departures from a stop. When all-wheel drive is not needed, the electromagnetic controlled coupling disengages the drive shaft from the differential. This allows for better fuel consumption. The all-wheel drive system is available with the 2.5-liter four-cylinder gasoline engine which pairs with an eight-speed automatic transmission.
Toyota claims that the Camry AWD was an all-American production lead by an engineering team at Toyota Motor North America Research and Development located in Saline, Michigan. Several modifications have happened to both sedans in the process including a revamped engine, transmission, transfer case and rear differential borrowed from the RAV4, the drive shaft from the new Highlander, a brand-new fuel tank, and floor structure modifications. All all-wheel-drive Camrys will get a cold weather package that comes standard. Features for the package include heated seats.
Toyota claims that the all-wheel drive system has been fully engineered to engage instantly whenever necessary and will make the sedans about as practical as their front-wheel-drive counterparts as the trunk space and passenger space is about the same. The company has stated that you'll be able to purchase the Camry all-wheel drive in the spring of 2020.