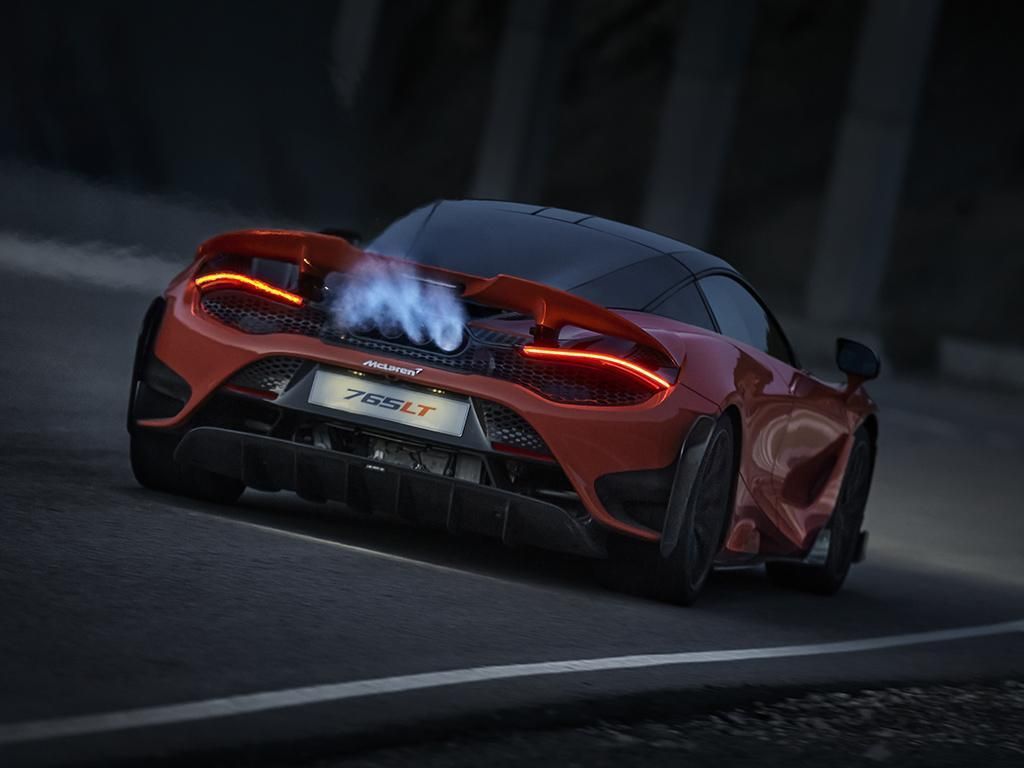 The McLaren 720S is one serious supercar but the folks from Woking have taken it up another level with the reveal of the 765LT.
As the name suggests, the twin-turbo V8 produces 765 PS (755 hp; 563 kW) and 800 Nm of torque which allows it to sprint to 100 km/h in 2.8 seconds.
It has lost 80 kg thanks to a host of weight-saving measures. The new front splitter and bumper, floor and side skirts are all made from carbon fibre, as are the rear bumper, wing and diffuser. The bonnet, doors and fenders, all lightweight aluminium as standard, are optionally available in carbon fibre too, while the carbon fibre-shelled racing seats are a combined 18kg lighter than those found in the 720S, at just 3.35 kg each.
The thickness of the windscreen and window glass has been reduced, and the glazed C-pillars and rear screen have been thrown out altogether, replaced with motorsport-style polycarbonate. The exhaust is a full titanium affair, which at 10.9 kg is 40 per cent lighter than a comparable steel system. The suspension weighs 1.5kg less, a bespoke centre tunnel is just 0.8mm thick, saving 1.4kg, and the lithium-ion battery saves 3kg over the alternative fitted to the 720S. The licence plate holder is carbon fibre.
It has been lowered by 5mm, widened by 6mm and lengthened by 57mm.
At the back, you will see the biggest changes with an incredible four-pipe exhaust which has been fine-tuned to emit not just as loud a noise as possible, but "to create a high-pitched, engaging note that becomes sharper and sharper as it builds to an incredible crescendo."
The new active wing is 20 per cent larger than the regular 720S and contributes to an overall 25 per cent increase in downforce.
This car is going to set a few lap records that is for sure and if you want one, you need to act quick as it will be limited to 765 units worldwide.