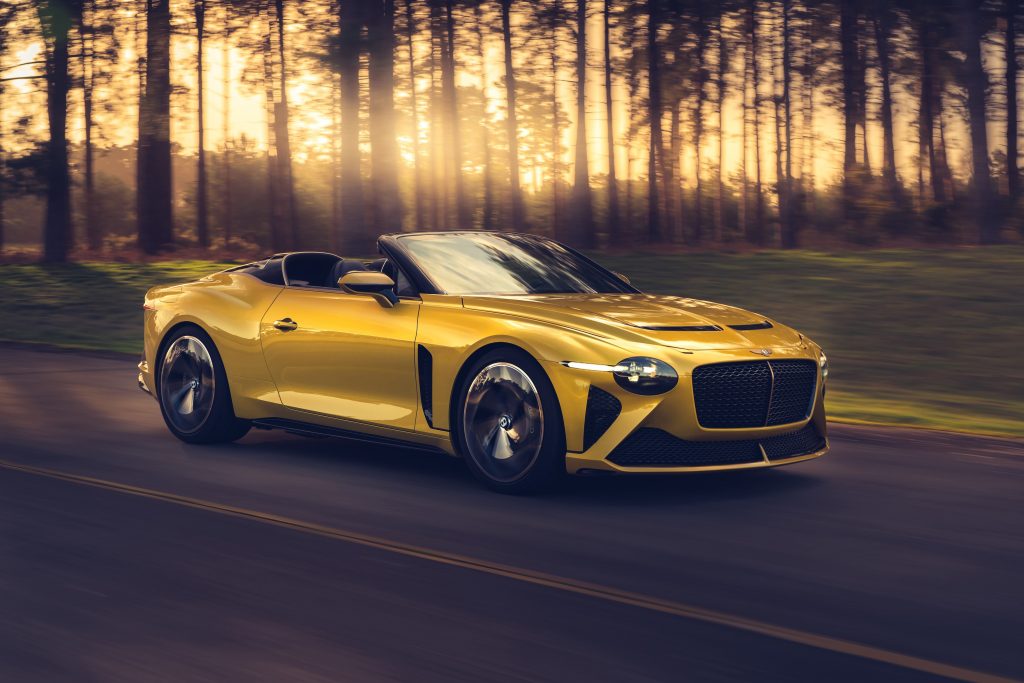 Is this the craziest car the brand from Crewe has ever released? We think so.
Welcome the Bentley Bacalar which has been built to showcase Bentley's bespoke Mulliner division's aspiration of returning back to its coachbuilding roots.
It is limited to just 12 units worldwide (all spoken for of course) with a price starting from £1.5 million (plus taxes) and was designed to be the "ultimate open-cockpit two-seater".
Under the full carbon-fibre body, you will find the familiar 6.0-litre twin-turbo W12 which has been slightly massaged to produce 650 hp (485 kW) and 900 Nm of torque which is enough for a 0 to 100 km/h sprint in 3.6 seconds.
Unlike any other Bentley, the Bacalar employs anodized bronze brightwork where you would expect to find chrome or brushed aluminium and comes painted in a very bold Flame Yellow paint.
It is a very bold design and could well lend a few styling cues for future models, especially from its cabin. Inside, the designers and engineers challenged themselves to create something that couldn't ever be replicated on the production line.