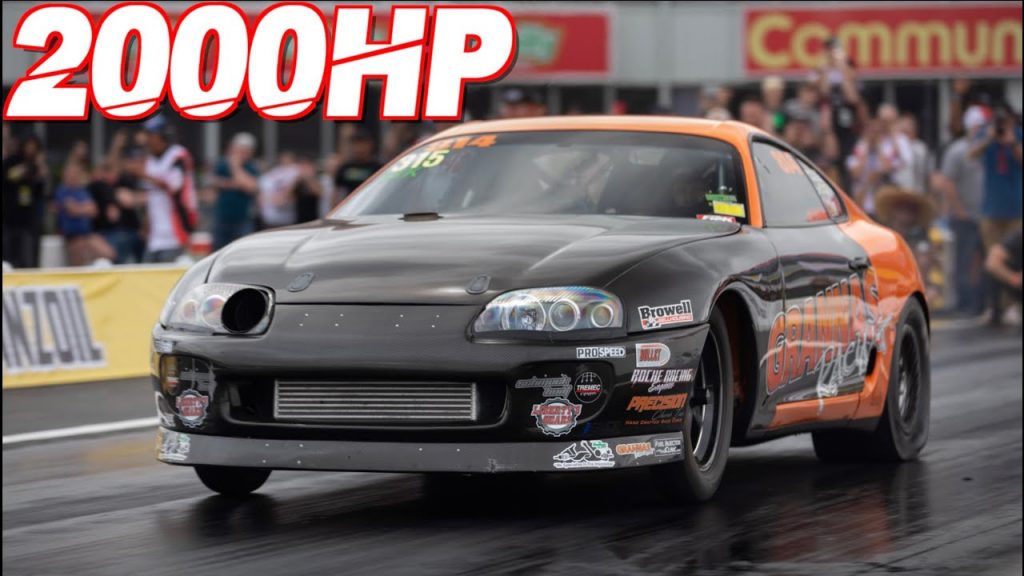 Mr Joel Grannas is the owner of Grannes Racing and now the owner of the quickest manual car on the planet.
The car is none other than this 2000 hp Toyota Supra which has a turbocharged billet-block 2JZ. Power gets to the wheels via a Tremec T56 six-speed manual transmission that retains its H-pattern setup.
Enough mumble, push play and enjoy how agonizingly close this beast gets to breaking into the 6's.