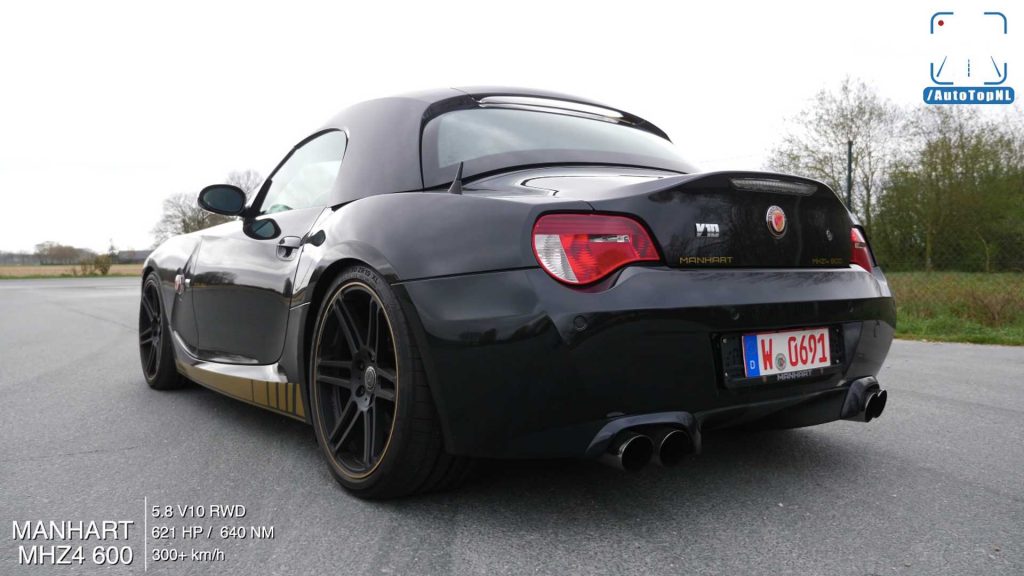 The BMW Z4 M is a brilliant package but Manhart Performance wanted to take their M Roadster to a meaner and much louder level.
They achieved this by removing the M3-derived S54 engine and replaced it with a monstrous S85 V10 from a BMW M5.
While the contemporary E60-generation M5 packed a 5.0-litre V10, the engine found under the hood of Manhart's Z4 is bored out to 5.8 litres allowing it to deliver 621 hp (463 kW).
YouTube channel AutoTopNL has created a video of the little monster showing off that sensational sound that we all know and love.