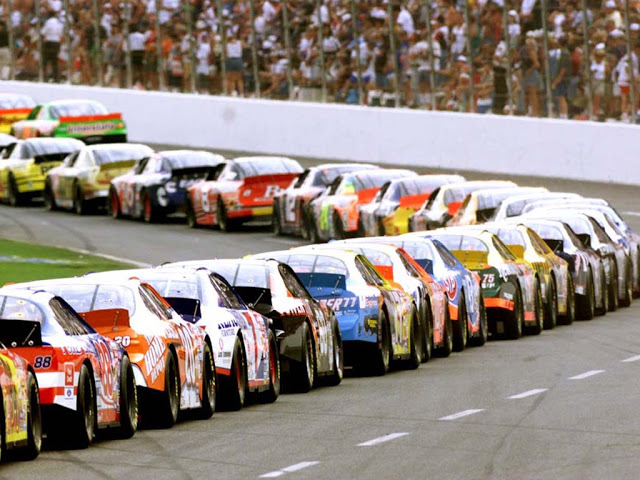 For anyone interested in betting on motorsports, the good news is that there is an excellent service out there for you to enjoy. Bookmakers accept bets on a range of different motorsports, so you are likely to see those you like listed with them.
On top of that, they offer a wide range of betting markets you can use, which means you can find something you like to bet in a certain style.
Starting off as a beginner is not too difficult, as the size of the motorsports betting service is not too big, like you will see with some other sports.
With a few simple and careful steps, you can be on your way and placing some great motorsports bets to enhance your enjoyment of the action you are watching.
How to Choose a Bookmaker
Bookmakers all offer a slightly different service but as a beginner the only thing you need to focus on is being able to bet on the sports you like. Check out the different betting events that are upcoming, and see if the motorsport you like is listed amongst them.
When you have found this, it is time to look at the welcome offers available to see where you can get the best deal. In 2020 a few new betting sites have joined the game and they tend to offer great welcome bonuses to new players, in an attempt to draw in customers to bet with them.
These welcome offers are usually bonus funds, free bets or risk-free bets, all giving you the chance to explore the service on offer and find your feet.
With the right bookmaker and a good offer, you should have a good time in your first few days without spending too much of your own money.
Keeping Your Betting Simple
Whether you are watching new rally cars in exciting races, events such as NASCAR or Formula 1, keeping your betting simple is the best way to start things off.
Anything too complicated will either make things hard to follow or hard to win, both of which can put you off betting in the future.
To have a long and successful time betting you need to start simply, finding your feet with regular wins and bets that you fully understand, even if the winnings are only small.
Betting on markets such as who wins the race or if a driver will finish on the podium is the best way to start. If you talk to friends about motorsports then you are likely to already have an opinion on these matters, so you are putting money on your opinion without thinking about any other factors.
New Advancements You Can Use
The betting industry as a whole has dramatically changed over the past decade or so, with some great new advancements coming into force.
Many bookmakers offer a mobile betting app so that players can bet on the go while they are away from home. You will also see a live betting service, enabling you to bet while the race is taking place rather than before it begins.
When it comes to watching the race, some bookmakers offer a live streaming service and while you won't find everything on there, many events are covered by them if you cannot watch the race via another method.
With millions of people placing bets on a regular basis, the industry as a whole continues to grow and improve. These improvements all make for a better service, allowing you to use them to your advantage when placing your motorsports bets.