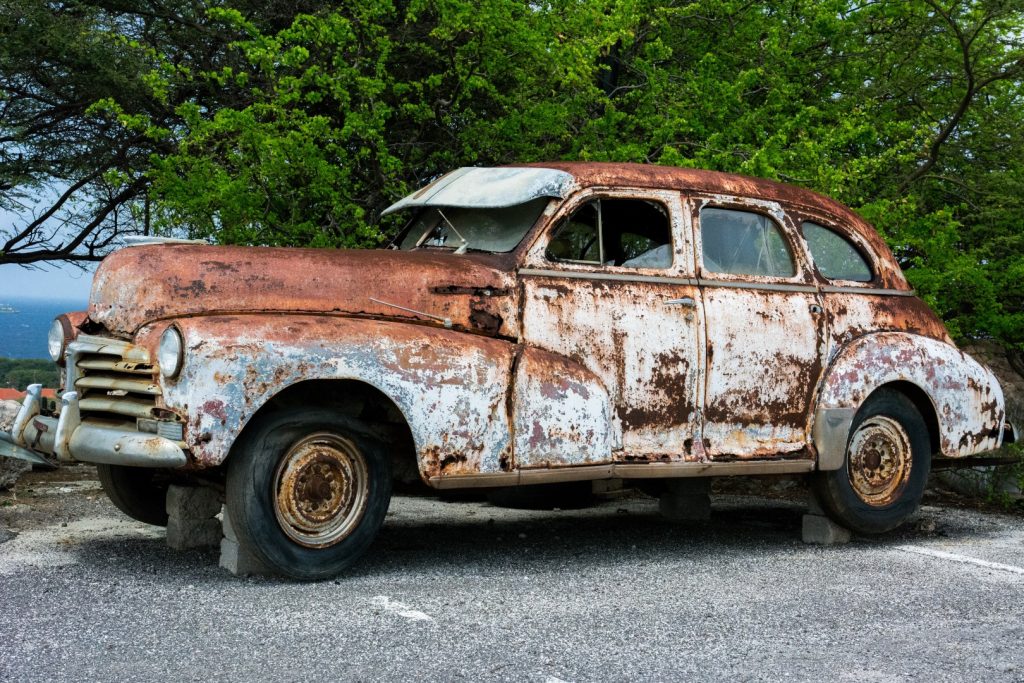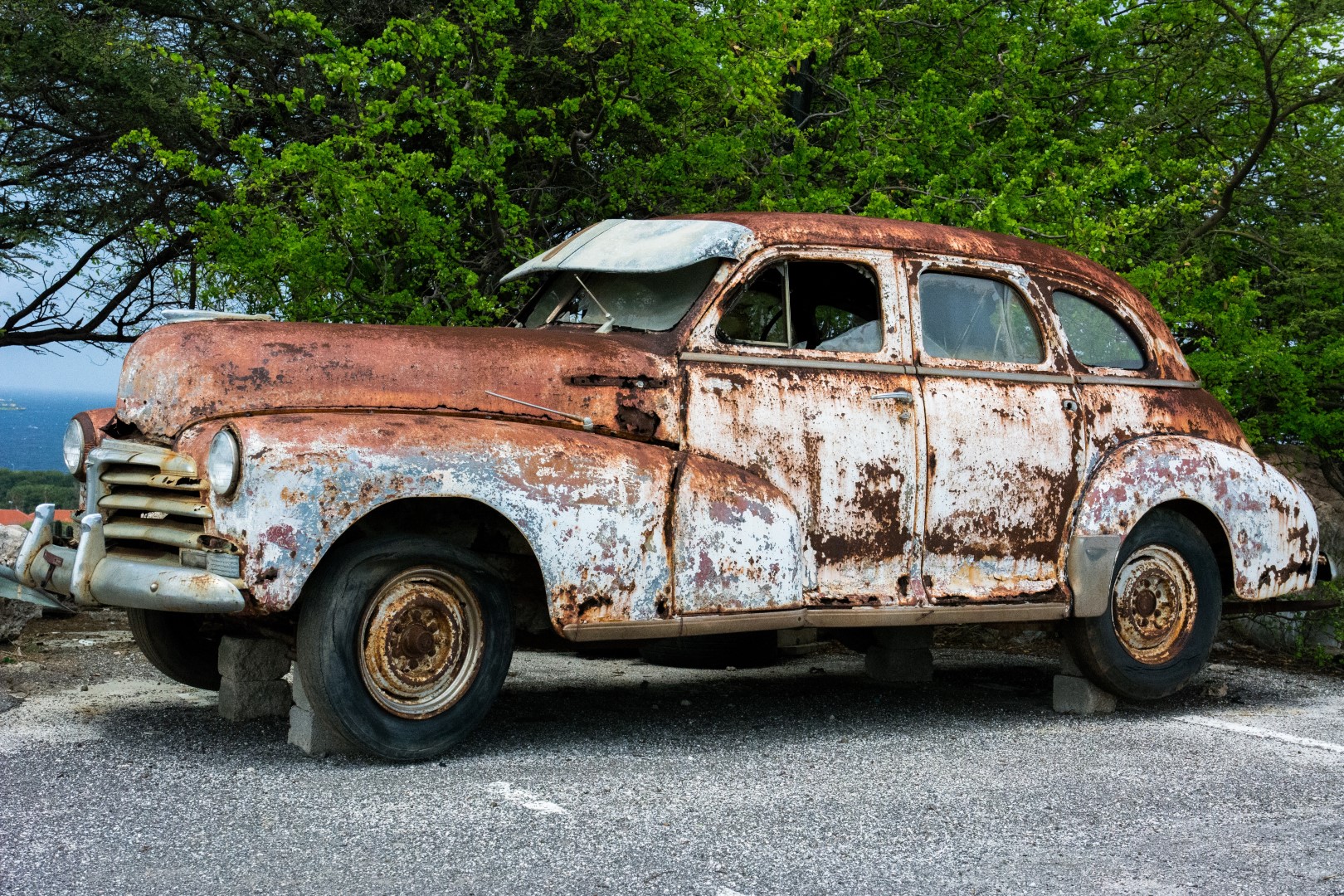 When you are selling any car you want to gain the most back from the sale. However when the car is old and has issues, it can be challenging to do so.
This is especially true if the vehicle has mechanical issues and cannot pass road safety tests. In this case, unless the car is a collectable, you are best off to find a local wrecker that buys old cars. 
For all other cases you have several options to sell it. Most commonly are to sell it privately through advertisements or to trade it in at a car dealership.
Whichever way you choose to sell your car, here are the tips you should follow to gain the highest return.
Prepare the Car for Sale
Preparing the car for sale increases its value and this is the first thing that you should do. Preparation involves several things including cleaning and possibly a professional detailing. These two steps alone can make a great significance in the price.
You should also ensure the body is in perfect shape, broken trim pieces are replaced, do a regular service, and change the tires if they are balding. Make sure you have the owner's manual and all keys ready.
Take the Car for a Safety Inspection
A safety inspection is crucial when planning to sell an old car. You get to know what needs to be repaired and even advise the next buyer on the actual status of the car.
There may be issues that you have no idea exist and the safety inspection will help you figure them out. If the issues identified are minor you should complete these repairs as buyers will be willing to pay more for a car with no issues at all. Just make sure these repairs are completed to a high standard.
Get a Market Evaluation
Now that the car is recently serviced and a safety inspection has been done, it is time to price the car. This gives you an insight into how much it is worth.
You cannot just sell the car without expecting a specific amount. You must do pricing research which can be done online.
You can compare with similar listings online or in your local area or check from car sellers around. When checking take note of any issues that others are selling to compare if your car has these issues or not. Also consider the mileage and price your vehicle appropriately.
Consider a Trade-In Offer
If you are selling the old car to acquire a new one, getting a trade-in value makes the whole process easier. Identify the car that you want to purchase and negotiate the price, by offering you car as a trade-in to reduce your total spend.
The work you have done in preparing you car will ensure you get the most return from it.
Sell the Car Privately
If the car is still in shape despite being old, selling it privately will usually reap the most reward. Research on the retail price that is usually higher than a wholesale price.
The advantage of this option is you can get the best price for the car. Unlike when a dealer buys to resell.
If you do not have someone already who is willing to purchase it, you will have to talk to people. You can do so individually, advertise on the internet, or even ask for referrals.
Depending on the demand for your vehicle and how well you have priced it, it may take a short or longer amount of time to sell.
In Summary
Selling an old car is easy when it is in good shape, and you have a ready market. Before you can look for a buyer, make sure you prepare it.
Damages should be repaired, especially on the body on mechanical issues. Dents should be removed, and worn parts such as tires replaced. This is how you can increase the value.
Whether you opt to trade-in the car or sell it privately, make sure it is in perfect shape. To understand its condition well, make sure you take it for a safety inspection.